Americans Disagree With Trump On Trade
New polling shows that the American public does not support the President and his trade war.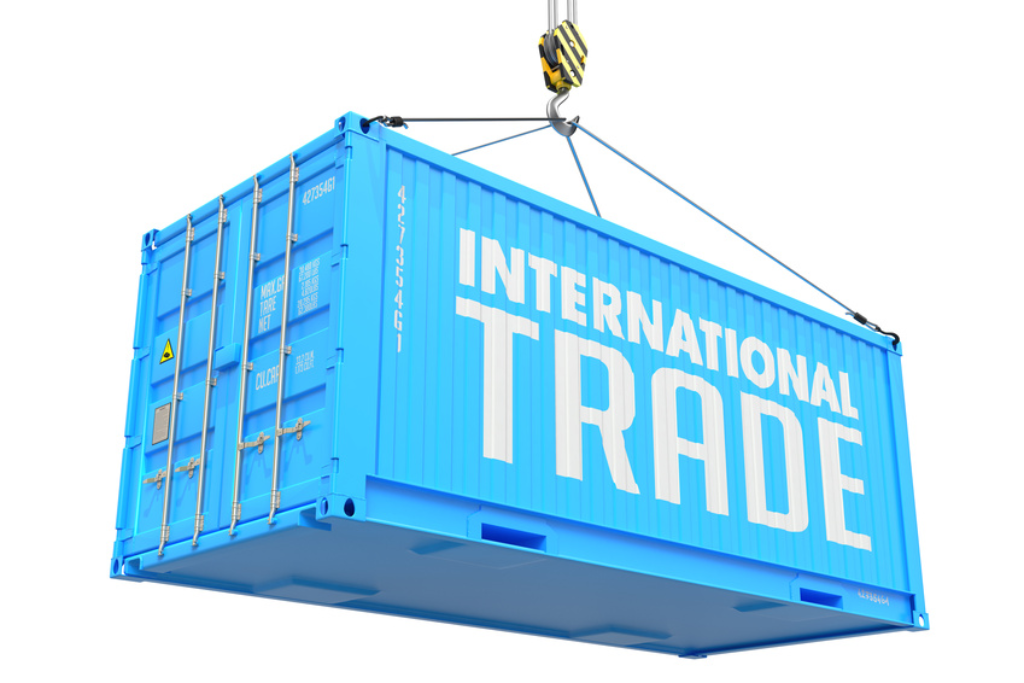 While President Trump continues to push protectionism, and his largely failed trade war, polling is finding that the American public is more open to international trade than it has been in the past, suggesting that Trump's ideas are out of step with everyone except the 'Amen corner' of his obsequious base:
A big part of Donald J. Trump's political identity has centered on his promises to shake up the United States' role in the world and reject the free-trade agreements that he has called "a disaster" for American workers.

Mr. Trump made those ideals a major part of his presidential campaign in 2016, and he has remained committed to them since — as the events of the past week have shown. He publicly clashed with European leaders during a visit to London, going so far as to threaten a 100 percent tariff on some imports from France. He continues to push Congress to approve a deal that would replace the North American Free Trade Agreement.

And on Tuesday he announced that he may wait until after the 2020 election to negotiate a grand deal with China, signaling that debates over trade could loom over the presidential race.

Trade is not a primary concern for most American voters: Of the seven topics CNN asked about in a recent poll, voters were least likely to cite trade as important for their decision in 2020.

But Mr. Trump's heterodox approach to diplomacy has become a constant source of headlines, and Americans' views of his trade policy have become entwined with their anxiety about how he conducts himself abroad.

Nearly three years into the president's first term, the country now disapproves of his handling of both trade and foreign affairs by a sizable margin: On each topic, Americans are more likely to disapprove of his politics than to approve by a gap of 10 to 20 points, depending on which recent poll you're reading.
It wasn't always this way. As the articles goes on to note, there was a time when the polls showed some sympathy for the protectionist arguments the President makes had some public sympathy. However, that seems to have changed as the realities of his trade policy have become apparent:
When Mr. Trump took office, polls showed that Americans were broadly sympathetic to his calls for a rethinking of trade policy. In January 2017, a Gallup poll found that 71 percent of respondents nationwide said that "promoting favorable trade policies for the U.S. in foreign markets" should be a very important policy goal for the new administration. (Fewer put a high priority on working to defend American allies or linking arms with the United Nations.)

Still, at the same time, Americans have become much more likely to see trade as a good thing since Mr. Trump took office. A Gallup poll earlier this year found that by a huge margin (74 percent to 21 percent), Americans now tend to see trade as an "opportunity for economic growth through increased U.S. exports" rather than a "threat to the economy from foreign imports."

Americans' views on this ideological question often follow economic trends, with respondents more likely to say trade is good whenever unemployment is low, as it is today. But in over 25 years of polling data from Gallup, Americans have never been as pro-trade as they became after Mr. Trump entered the White House.

For the first time, in a remarkable show of bipartisan consensus, seven in 10 respondents in each party this year said trade was more of an opportunity for the United States than a threat. But Lydia Saad, a senior editor at Gallup, resisted equating support for trade with opposition to Mr. Trump's positions.

"Republicans and Democrats are expressing more positivity about trade, but for different reasons," Ms. Saad said. "Democrats, I think, hear what Trump says and interpret that as anti-trade, and so reflexively are saying: 'No, trade is great.' Republicans hear what Trump says, and they say, 'Trump says he's going to be a better advocate for trade deals and make trade better, so trade is great.'"
Anyone who has taken a basic economics education knows that tariffs are, generally speaking, a bad idea because they end up causing more harm to the economy of the nation imposing the sanctions. We've seen plenty of evidence of this is the eighteen months since President Trump began this trade war with the imposition of tariffs on steel and aluminum that had the impact of increasing the domestic cost of those products, raising prices for manufacturers that rely on these raw materials, and eventually raising prices for consumers who buy everything from washing machines and dryers to automobiles. From there, the war expanded in a tit-for-tat manner that we've become used to at this point and has been shown to have a measurable impact on the economies of both the United States and China. Despite that, both nations appear locked in battle at this point and efforts to reach a resolution have been utterly unsuccessful.\
All of this is happening at the same time economic analysts are warning that Trump's trade war could push the world economy into recession. This is one of the factors that the Federal Reserve Board cited in its recent decision to cut interest rates, a policy it said it may continue if there is further evidence that the trade war is harming the economy. While President Trump has claimed, against all of the available evidence, that it is China and other targeted countries that are paying the tariffs that he has imposed, the reality is that the tariffs are paid by importers who pass them on to their American customers who then pass them on to American consumers. Indeed, Trump himself seemed to acknowledge this when he delayed the implementation of tariffs on consumer goods imported into the United States until nearly the end of the holiday shopping season. Originally, of course, those tariffs were supposed to go into effect on September 1st. Obviously, if the President really believed that a trade war was costless to the economy and American consumers, he would not have made a decision like this. That delay is set to expire on December 15th. If the U.S. and China are unable to reach a deal before then, then the impact on financial markets, the American economy, and the pocketbook of the average American could be quick severe.
The President is fond of saying that "trade wars are good and easy to win," As we've seen, the fact is that they are bad and everyone loses. As I've noted in the past, the arguments that these tariffs help either the American industry or the American economy are nonsense. In the end, higher tariffs end up being paid by American consumers, by American businesses that depend on international trade such as the agriculture industry, and by the businesses that rely on the products that are subject to the tariffs. President Trump's arguments to the contrary notwithstanding, there is no economic benefit at all to tariffs and a heck of a lot of negative. Despite that, the Trump Administration appears committed to this ill-advised, self-destructive policy
The irony of all of this, of course, is that it may end up being the President's own obsession with tariffs that causes the economic downturn prior to the 2020 election that he obviously fears. As it is, those policies have already helped to send the manufacturing sector into a recession and it could be a very short period of time until it drags the rest of the economy with it. This is especially true since several top nations in Europe already seem to be headed toward recession and China's own growth is slowing down as it too feels the impact of the trade war. While the U.S. economy is obviously stronger than some of these other economies, we can't shield ourselves from what's happening in the rest of the world forever. And as I've said repeatedly, it is inevitable that the current period of economic expansion, which is clearly slowing down, will come to end. If that's what happens, then he will likely get what he deserves at the ballot box. But it will be the rest of us who end up paying the price for it.