Trump Declares War On House Freedom Caucus
Donald Trump has basically declared war on the people who blocked the AHCA from passing last week.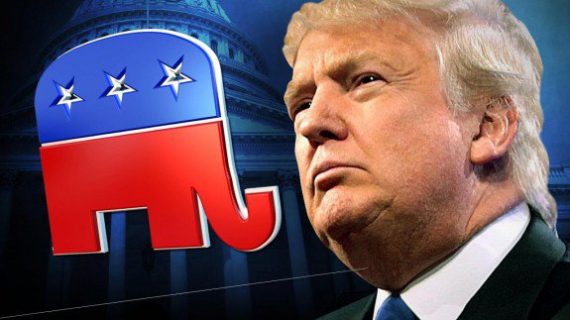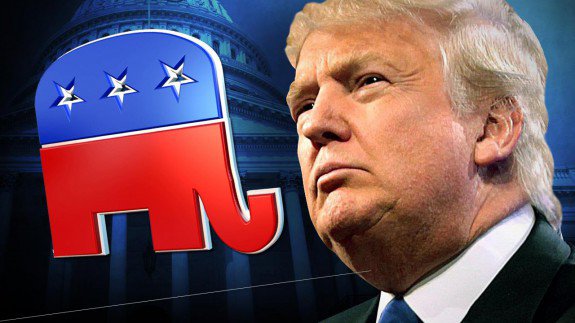 Just days after the American Health Care Act died what in the end was a predictable death, President Trump is declaring war on members of his own party:
WASHINGTON — President Trump declared war on the conservatives of the House Freedom Caucus on Thursday, suggesting Republicans should "fight them" in the 2018 midterm elections if they do not back his agenda.

"The Freedom Caucus will hurt the entire Republican agenda if they don't get on the team, & fast," Mr. Trump said Thursday morning on Twitter, escalating a fight that began when the conservatives from the caucus blocked his Affordable Care Act repeal last Friday.

"We must fight them, & Dems, in 2018!" Mr. Trump wrote, apparently making good on suggestions that he would support Republican challengers to lawmakers in his own party who oppose him, a stance advocated by his chief strategist, Stephen K. Bannon.

Calls to members of the caucus were not immediately returned.

Over the past few days, Mr. Trump has lurched between battering and buttering up conservatives who killed his health care overhaul in an agenda-scuttling insurrection that imperils his plans for tax reform and a trillion-dollar infrastructure package.

On Wednesday — about 18 hours before Mr. Trump's Twitter attack — senior officials from the White House invited two dozen leaders from conservative groups for a closed-door session to plot a path ahead.

Participants, who were instructed by the organizers of the event not to divulge details of the meeting, or even the groups attending, described the hourlong sit-down as a welcome, but long overdue, policy discussion. It included a candid, polite airing of complaints that they have been largely left out of the loop on major administration decision-making, according to people who attended.

The meeting, put together by Mr. Trump's conservative outreach director, Paul Teller, at the request of conservatives, included representatives of the Heritage Foundation, Americans for Limited Government and Judicial Watch, all of whom were critical of some administration policies, including the health bill.

Thomas Fitton, the president of Judicial Watch — a conservative legal advocacy group that successfully sued the Obama administration for the release of Hillary Clinton's State Department emails — made a pointed pitch for the release of all documents pertaining to the Russia controversy, according to people who attended the session in the Eisenhower Executive Office Building adjacent to the White House.

Mr. Fitton, the participants said, told Mr. Teller that Mr. Trump needed to be committed to a policy of extreme transparency about contacts between Russian government officials and Trump associates during the 2016 campaign, including Michael T. Flynn, the former national security adviser, and Jared Kushner, Mr. Trump's son-in-law.

He also asked Mr. Teller and other administration officials present to more rapidly approve bottled-up Freedom of Information requests about Russia and other topics — likening the foot-dragging on legally mandated disclosure to what he said was the Obama administration's flouting of immigration laws.

Mr. Teller nodded, took notes and was noncommittal, an activist in attendance said.

Rick Manning, a longtime conservative activist and former lobbyist, had worked on setting up the meeting for weeks, but it took on a greater urgency after the health care debacle.

Mr. Trump's message on Twitter was not impulsive: Mr. Bannon and his staff have been closely monitoring the president's posts and using them as leverage in negotiations.
Matt Lewis takes Trump's words as something akin to a declaration of war:
In my last column, I suggested the president might "take a page from the Bill Clinton playbook and 'triangulate.'" This would involve embracing the populist themes he ran on, instead of outsourcing his governing agenda to Paul Ryan and House Republicans.

This latest tweet—indicating he wants to fight both the Freedom Caucus and Democrats in 2018—suggests he might be taking this idea seriously. There is always the possibility that Trump might be retooling his administration—something he must do if it is to be successful.

Another way of looking at it is that this could be a mess. While Breitbart (and maybe Bannon) are gunning for Ryan, Trump is going at the Freedom Caucus. This is not quite circular firing squad territory, but it is chaotic. If a Republican president seriously expends time and treasure taking down members of his own party in a midterm election, that doesn't bode well for him or his party.
Given the fact that he has routinely struck out against critics from the time he entered the race for President, and long before then when he was just another celebrity with a Twitter account, it's not surprising that Trump would lash out against people who criticize him or block him from doing what he wants. What is somewhat surprising is the fact that he's doing so as President when it's rather obvious that he needs the cooperation of conservatives in the House of Representatives and the Senate to get his agenda through over the next four years. As it stands, he's clearly not going to get cooperation from Democrats on much of anything, especially before the 2018 midterms. Additionally, while public opinion of Congress isn't very high at the moment, the fact that Trump's job approval numbers are at historic lows and seem at the moment only likely to go lower unless there's a real change of course at the White House soon suggests that there isn't much of an incentive for Republicans on Capitol Hill to cooperate with him on anything at all. The fact that he's now effectively declaring war on them just adds to the disincentive.
Of course, at the same time that Trump is declaring war on the Freedom Caucus, the Freedom Caucus and its supporters at various conservative grassroots organizations are aiming their fire at House Leadership, and especially at Speaker Paul Ryan. Virtually from the moment that it was introduced, pretty much every conservative grassroots organization of consequence, such as Freedomworks, the Club for Growth, and others, had come out against the American Health Care Act and pressured conservatives on Capitol Hill to stand against it notwithstanding the pressure from House Leadership to pass the bill. That effort was successful, of course, and now it seems as though these same conservatives feel emboldened by their victory, making it even less likely that they will cooperate in the future when it comes to issues like tax reform, infrastructure spending, or the upcoming battles over the debt ceiling and the Federal Budget for the upcoming Fiscal Year.
President Trump may think he wants a war with his party's most vocal segment, but something tells me he's going to live to regret it if he goes forward with this idea.