Trump Withdraws America From The World, And The World Responds
President Trump is alienating our allies and making friends with dictators, and the world is responding as you might expect they would.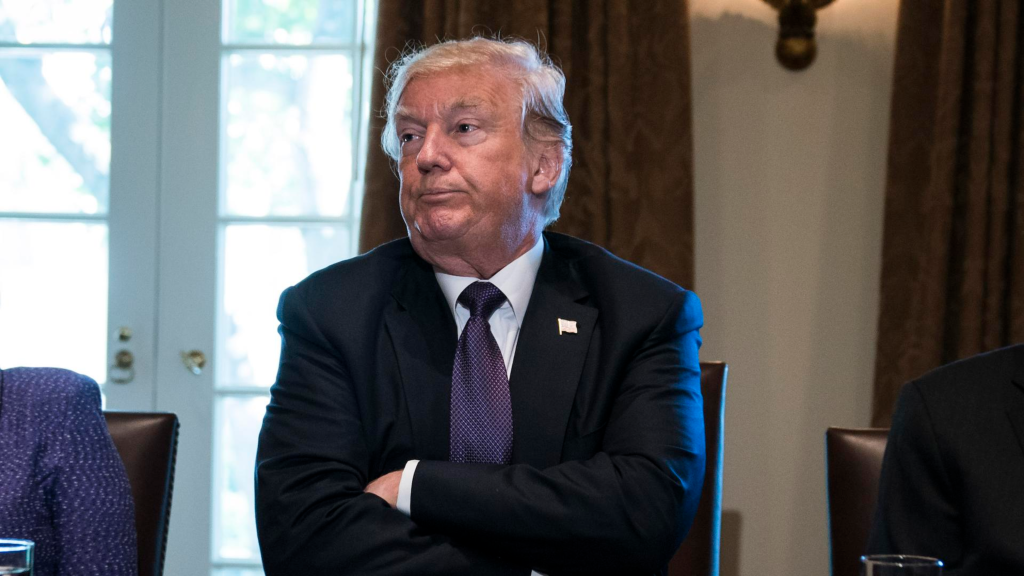 French President Emmanuel Macron, ostensibly one of the few foreign leaders that President Trump at least appears to have a good relationship with, is the latest European leader to say that Europe must move forward on the assumption that the United States will not be playing the same role in world affairs that it has since the end of World War II:
PARIS — Emmanuel Macron on Monday called for greater European defense cooperation, and warned that the U.S. can no longer be relied upon for the Continent's security.

He told French ambassadors that "Europe can no longer entrust its security to the United States alone. It's up to us to guarantee our security."

Macron was speaking at the Elysée Palace at the opening of the Conference of Ambassadors, an annual gathering of French diplomats from around the world, and outlined his plans for French diplomacy over the coming year.

He said his objectives include preserving the Iranian nuclear deal "with newer, more exigent negotiations," creating a new global environmental pact, and leaning on Russia and Turkey to secure a peaceful outcome in Syria.
Heiko Maas, the German Foreign Minister expressed similar sentiments:
BERLIN — Germany's foreign minister said Monday that Europe should fill the gaps left by the withdrawal of American funds and diplomacy in international organizations and key regions of the world.

Heiko Maas told an annual gathering of German diplomats in Berlin that Europe should increase its political and financial weight at the United Nations and the World Trade Organization — both of which have come under pressure from Washington since U.S. President Donald Trump took office last year.

He also urged Europe to step up its activities in the Western Balkans, in the Mideast and in Africa, warning that "the cost of war, poverty and displacement in our neighborhood … is borne by us Europeans."

Maas, who has defended the international deal to halt Iran's nuclear program despite Trump's decision to pull out of it, said while Europe should seek to "rebalance" its relationship with Washington, "the goal is never 'Europe first.'"

Speaking at the same event, Canadian Foreign Minister Chrystia Freeland described current trans-Atlantic relations as "challenging."

"We truly need a strong Europe today in the world, now more than ever," she said, noting the threats posed to democratic nations by authoritarian states with "well-financed propaganda and espionage operations" and by domestic extremists such as white supremacists.

"(It's) time for liberal democracy to fight back," said Freeland, adding that one important task for governments was to reassure their beleaguered middle class citizens.
These instances aren't the first time that European leaders have openly questioned whether the United States can be counted on to play the same role in the world that it has since the end of World War Two. Back in May, prior to a number of events this summer that have led to these comments, German Chancellor Angela Merkel was said in a public address that the United States could no longer be counted on to defend Europe as it had in the past, and that the continent needed to look to other options to provide for its own defense in the future. The immediate context for these comments, of course, were the talks going on between the United States and its European allies over the Trump Administration's threat to withdraw from the Iranian nuclear deal, something that President Trump ultimately carried out. It also comes in the wake of more than a year of comments and actions from Trump since he became President, as well as when he was a candidate, that raise serious doubts about his commitment to the NATO alliance and emphasizes the damage that he has done to our relationships with our European allies. When the President visited Europe last year, for example, he left in his wake with many of our closest allies wondering just how committed the President was to the alliance and to its collective defense principles notwithstanding later assurances regarding that commitment on his part.
Outside of that, Trump has engaged in a number of other policies that have significantly soured the relationship between the United States and its allies, particularly our NATO allies. Last month, for example, the President revoked the exemption from the steel and aluminum tariffs that had been announced back in March that applied to American allies in Europe as well as Canada and Mexico. In doing so, Trump claimed that he was taking this action for "national security" reasons. Objectively speaking, of course, the idea that these allies are a national security threat to the United States, or that we could not rely on them as a source for aluminum and steel in the event of a national emergency or military threat is absurd. Needless to say, this didn't go over very well with our allies in Europe and elsewhere. Canada's Foreign Minister called the new tariffs "absurd," for example, and European Union officials announced retaliatory tariffs against American goods. Things got even more bizarre in this regard as Trump exchanged harsh words with Canadian Prime Minister Justin Trudeau prior to the G-7 Summit. Once he was at the summit, Trump essentially did everything he could to alienate America's closest allies, thereby seemingly achieving a goal that Russia and, before it, the Soviet Union had only dreamed of, driving a wedge between the United States and its allies. After the Singapore Photo Op Summit, Trump continued his tirade against Trudeau, while polling revealed that Canadian public opinion about the United States was suffering as a result of American actions and the President's rhetoric. Finally, it was reported at the same time that the President was considering what would effectively be a ban on German-built luxury automobiles, a threat that he continues to make. One month later, of course, Trump met with Russian leader Vladimir Putin in Helsinki and proceeded to perform just as obsequiously as he had in Singapore during his summit with North Korean Leader Kim Jong Un. This meeting, of course, came in the wake of a NATO summit that was about as much of a disaster as you would expect it to be under Trump, and a trip to the United Kingdom that didn't go much better.
Given all of this it's hardly surprising that our major European allies, and even our friends to the north in Canada would begin to doubt just how much they can rely upon the United States as long as Donald Trump, or someone like him, is President of the United States. In stark contrast to previous Presidents who have been careful to keep up at least the public appearance of good relationships with our allies and their leaders even when there were sharp differences of opinion behind closed doors, this President thinks nothing of throwing these allies under the bus even when there is no rational reason to do so. The result of this is that both by his rhetoric and his actions, this President has done everything possible to alienate the United States from its allies and to, as I have said before, achieve the goal that Soviet leaders from Stalin to Gorbachev could only dream about by driving a wedge between the United States and the rest of the Atlantic alliance. It appears that our ostensible allies are getting the message.