Trump Admits Purpose Of Trump Tower Meeting Was To Get "Dirt" On Hillary Clinton
The noose around the Trump Administration just keeps getting tighter.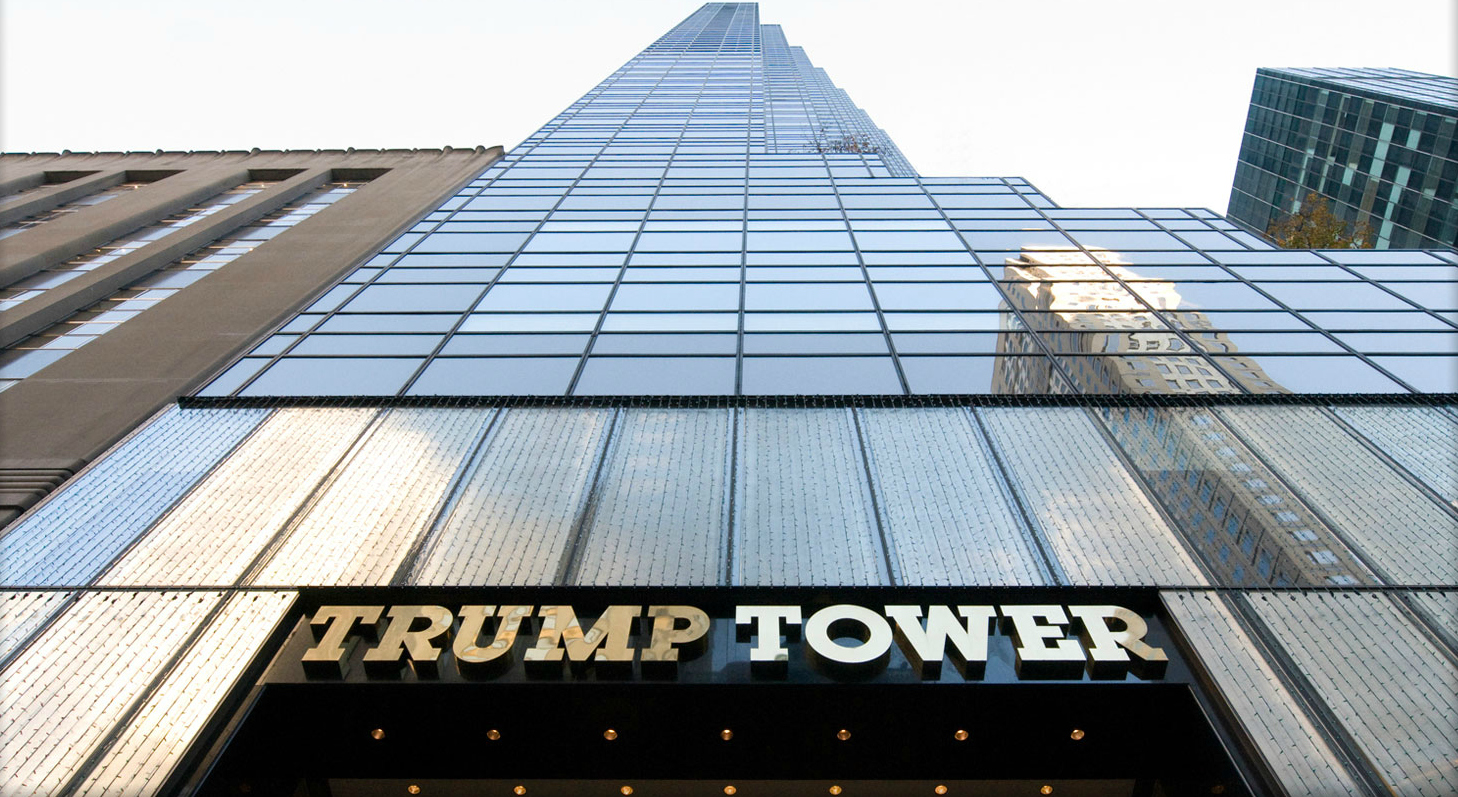 Yesterday in a pre-golf Twitterstorm, President Trump seems to have admitted that the purpose of the June 2016 Trump Tower meeting that has become a focus of Special Counsel Robert Mueller's investigation was to obtain information about Hillary Clinton from people linked to the Russian government:
WASHINGTON — President Trump said on Sunday that a Trump Tower meeting between top campaign aides and a Kremlin-connected lawyer was designed to "get information on an opponent" — the starkest acknowledgment yet that a statement he dictated last year about the encounter was misleading.

Mr. Trump made the comment in a tweet on Sunday morning that was intended to be a defense of the June 2016 meeting and the role his son Donald Trump Jr. played in hosting it. The president claimed that it was "totally legal" and of the sort "done all the time in politics."

But the tweet also served as an admission that the Trump team had not been forthright when Donald Trump Jr. issued a statement in July 2017 saying that the meeting had been primarily about the adoption of Russian children.

That statement is being scrutinized by the special counsel, Robert S. Mueller III, who is examining a broad array of Mr. Trump's tweets and public statements to determine whether he made them as part of an effort to deceive investigators.

People close to the president believe that he may be increasing his legal jeopardy by continuing to speak publicly about sensitive matters even as his campaign is under investigation for possible collusion with Russia and he himself is under scrutiny for possible obstruction of justice. Just last week, Mr. Trump said in a tweet that Attorney General Jeff Sessions should shut down the special counsel investigation.

While the president tried again on Sunday to portray the Trump Tower meeting as routine, it is being examined as part of Mr. Mueller's investigation into whether Mr. Trump's campaign conspired with the Russians to undermine Hillary Clinton's campaign.

It is illegal for a campaign to accept help from a foreign individual or government. The president and his son have maintained that the campaign did not ultimately receive any damaging materials about Mrs. Clinton as a result of the meeting. But some legal experts contend that by simply sitting for the meeting, Donald Trump Jr. broke the law.
Here are the President's tweets from yesterday:
Fake News reporting, a complete fabrication, that I am concerned about the meeting my wonderful son, Donald, had in Trump Tower. This was a meeting to get information on an opponent, totally legal and done all the time in politics – and it went nowhere. I did not know about it!

— Donald J. Trump (@realDonaldTrump) August 5, 2018
…Why aren't Mueller and the 17 Angry Democrats looking at the meetings concerning the Fake Dossier and all of the lying that went on in the FBI and DOJ? This is the most one sided Witch Hunt in the history of our country. Fortunately, the facts are all coming out, and fast!

— Donald J. Trump (@realDonaldTrump) August 5, 2018
Too bad a large portion of the Media refuses to report the lies and corruption having to do with the Rigged Witch Hunt – but that is why we call them FAKE NEWS!

— Donald J. Trump (@realDonaldTrump) August 5, 2018
These tweets appear to have been in response to a report in The Washington Post that dropped on Saturday evening that reported that Trump was growing increasingly worried that his son may have legal exposure due to his involvement in the June 2016 meeting:
Trump has confided to friends and advisers that he is worried the Mueller probe could destroy the lives of what he calls "innocent and decent people" — namely Trump Jr., who is under scrutiny by Mueller for his role organizing a June 2016 meeting at Trump Tower with Russians promising dirt on Hillary Clinton. As one adviser described the president's thinking, he does not believe his son purposefully broke the law, but is fearful nonetheless that Trump Jr. inadvertently may have wandered into legal ­jeopardy.

In a tweet early Sunday, Trump called it "a complete fabrication" that he was worried about his eldest son. "This was a meeting to get information on an opponent, totally legal and done all the time in politics — and it went nowhere," the president wrote. "I did not know about it."
This all began more than a year ago, of course when The New York Times first reported about a heretofore secret meeting in June 2016 that included Donald Trump Jt., Jared Kushner, and Paul Manafort, who was Trump's campaign manager at the time, and a Russian lawyer named Natalia  Veselnitskaya, a Russian attorney who had previously been linked to the Russian government and who has since admitted to being an informant for the Russian Government. As we learned several days later when Trump Jr. made the emails he had exchanged with campaign officials prior to the meeting public, the meeting was scheduled after Trump Jr. and others in the campaign were told that  Veselnitskaya had access to damaging information about Hillary Clinton. In one of those emails, Trump Jr. responded "That's great" when informed that the lawyer had access to damaging information about Clinton and the Democrats. Later, Veselnitskaya said in interviews that Trump Jr. offered a quid pro quo in exchange for information about Clinton.
When the meeting was first reported, though, both Trump Jr. and the White House claimed that the meeting's purpose was to discuss issues such as the adoption of Russian orphans by Americans as well as sanctions imposed by Russia in the wake of its seizure of the Crimean Peninsula from Ukraine. That claim was made most prominently in a statement released by the White House while the President was returning from a visit to Europe. It soon became apparent, though, that this claim was false. This is significant because we learned soon after news of the meeting broke that the President himself participated in drafting that initial statement on the way home from a trip to Europe on Air Force One. On its surface, that statement seemed questionable since it didn't make sense that three of Trump's closest campaign advisers would take a meeting on such an esoteric topic. The fact that we now know it was false makes the President's involvement in what may constitute an attempted cover-up extremely significant.  It is worth noting that Trump had previously stated that the meeting's initial purpose was "opposition research," however that admission came before we knew about the President's role in drafting the White House statement that attempted to cover-up the motivation for the meeting.
There were also questions raised about the meeting and the subsequent effort to apparently cover-up the initial purpose for scheduling it raised by Trump Jr.'s closed-door testimony before Senate Intelligence Committee which raised more questions than it answered. For example, the President's oldest son stated that he could not recall if he ever communicated with his father regarding the Trump Tower meeting. However, phone records apparently show that Trump Jr. spoke at length to someone on a blocked number both immediately and immediately following the meeting. It is well-known that Trump Sr. typically uses a phone with a blocked number for privacy reasons so this raises the rather obvious questions of who, other than his father, Trump Jr. would have been talking to so close to the meeting itself. Additionally, it's been widely reported that Trump Jr. was in frequent contact with his father regarding what was going on during the campaign and that it would have been unusual for him to not discuss a matter such as this meeting with his father either before or after it took place. This is especially notable given the fact that, in a speech just days before the meeting, Trump said in a stump speech that there would be some damaging information about Clinton released within days. Most recently, of course, is has been reported that Trump's personal attorney and "fixer" Michael Cohen is prepared to tell investigators that President Trump knew about the meeting, and its purported purpose, prior to the time that it actually took place. This final revelation, along with the recent release of a report on that meeting released by the Senate Intelligence Committee, leads to several interesting conclusions and potentially points to significant evidence that could implicate Trump directly in a cover-up and could cause even more serious legal liability for his son.
First, it tells us that the Trump campaign was so eager to get "dirt" on Hillary Clinton that it was willing to send three of its senior representatives, including the Campaign Manager, the President's son, and the President's son-in-law to meet with a lawyer with connections to the Russian government. While the Trump Administration and its supporters are quick to dismiss this particular revelation on the ground that "opposition research" is a standard part of any campaign. While this is true, it's also the case that Federal law prohibits foreign nationals or officials of foreign governments from making any kind of donation, whether monetary or otherwise, to a campaign for Federal office and forbids campaigns from soliciting such donations. Without question, the kind of "opposition research" spoken of here would be included in the kind of donations that foreign nationals or officials are forbidden from making. Additionally, Federal law also prohibits persons from conspiring to violate Federal law or to defraud the United States. Arguably, that's exactly what was going on here notwithstanding the fact that, apparently, nothing of value came of the meeting.
Adam Davidson in The New Yorker argues that the President has, via these most recent tweets, admitted that there was collusion (i.e., a conspiracy) with Russia or Russian officials:
The tweet contains several crucial pieces of information. First, it is a clear admission that Donald Trump, Jr.,'s original statement about the case was inaccurate enough to be considered a lie. He had said the meeting was with an unknown person who "might have information helpful to the campaign," and that this person "primarily discussed a program about the adoption of Russian children." This false statement was, according to his legal team, dictated by the President himself. There was good reason to mislead the American people about that meeting. Based on reporting—at the time and now—of the President's admission, it was a conscious effort by the President's son and two of his closest advisers to work with affiliates of the Russian government to obtain information that might sway the U.S. election in Trump's favor. In short, it was, at minimum, a case of attempted collusion. The tweet indicates that Trump's defense will continue to be that this attempt at collusion failed—"it went nowhere"—and that, even if it had succeeded, it would have been "totally legal and done all the time." It is unclear why, if the meeting was entirely proper, it was important for the President to declare "I did not know about it!" or to tell the Attorney General, Jeff Sessions, to "stop this Rigged Witch Hunt right now."

(…)

It was possible, just days ago, to believe—with an abundance of generosity toward the President and his team—that the meeting was about adoption, went nowhere, and was overblown by the Administration's enemies. No longer. The open questions are now far more narrow: Was this a case of successful or only attempted collusion? Is attempted collusion a crime? What legal and moral responsibilities did the President and his team have when they realized that the proposed collusion was underway when the D.N.C. e-mails were leaked and published? And, crucially, what did the President know before the election, after it, and when he instructed his son to lie?
As Davidson notes, there's no small degree of historical irony in the fact that Trump's tweet came on August 5th. It was on another August 5th, back in 1974, when President Nixon made public the most damning parts of the Oval Office tapes that clearly implicated him in a conspiracy to cover-up the motivation for and participants in the break-in at the headquarters of the Democratic National Committee. Three days later, Nixon met with a group of Republican Senators who told him that support for his Administration had collapsed and that impeachment and removal from office were inevitable. That evening, Nixon announced his resignation and President Ford took office the next day. We're still a long way from the point where that's a realistic possibility for President Trump, but this admission guarantees that Special Counsel Mueller's investigation will move forward and that things are only going to get messier for the President and those around him.