Who's On The Democratic Bench For 2016?
If not Hillary Clinton or Joe Biden, who might the Democrats have to choose from in 2016?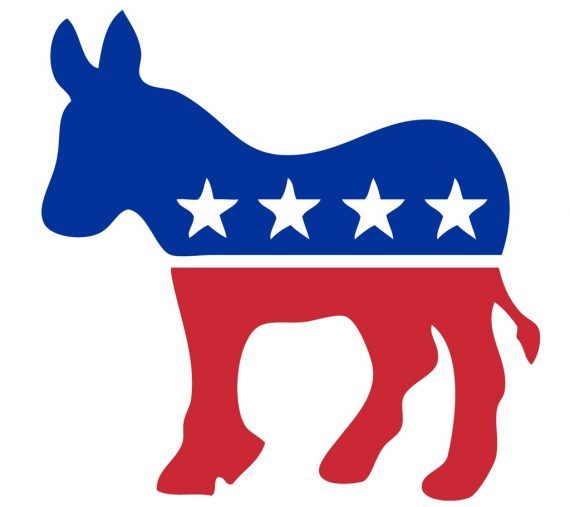 Regardless of whether President Obama is re-elected in the fall or not, the Democratic Party will have to decide who their nominee will be in 2016, and if the President does win re-election then we'll have a replay of 2008 (and 2000 and 1988 as well) with contested primary fights going on in both political parties at the same time.  On the Republican side, it's fairly easy to see who the potential candidates might be. In the Senate there are men like Marco Rubio, Rand Paul, Mike Lee, and (to pick a dark horse) Tom Coburn. Among governors there would be people like Bobby Jindal, Chris Christie, Bob McDonnell, and Scott Walker. Among those who are out of office there's Jeb Bush, Jon Huntsman, Rick Santorum, and Mike Huckabee. Now, some of these candidates are more acceptable and qualified than others, of course, but the point is that, even more so than in 2008, in the event of a Romney loss in November the GOP would have a wide field to choose from.
A comment that Ed Morrissey makes in writing about yet another "Will Hillary run in 2016?" piece in The Washington Post, though, makes me wonder just who the Democratic Party will have on its bench in four years:
 The two Democrats most often mentioned for a potential 2016 run are Hillary Clinton and Joe Biden, and at 69 years of age, Hillary would be the younger of the two when Election Day 2016 arrives.  They belong to a different era of politics, but who else in the Democratic Party is ready for a national run in four years?  Andrew Cuomo might be the only one that leaps to mind, but his father rather famously played footsie with Democrats for years and never actually took the plunge; the son will be a tougher sell, although he's getting good reviews in New York thus far in his first term as governor.  Their Senate leadership is too old, and Democrats lost so many gubernatorial elections over the last three years that their bench has almost run dry.
Off the bat, I'm not sure that I buy the idea that Joe Biden is really going to run for President in 2016. It would be his third run for the office, for one thing, and he'd be 73 when the campaign starts in 2015, and he'll turn 74 just after  Election Day. While Biden himself has said more than once that he's keeping his options open about running, and seems to be making moves that suggest he's thinking about it, I think that this is more an effort on his part to keep up his political relevance, especially during a hypothetical second term. When push comes to shove, I think Biden will pass on a third run for office, thus opening the field up for anyone who might have been reluctant to challenge an incumbent  vice president.
Hillary Clinton has said that she is in the last government office she ever intends to hold, and she has repeatedly put the kibosh on the idea of running for President again. But, as more than one person will tell you, these are the Clintons we're talking about and, if she did decided to run again it seems beyond question that the nomination would be hers for the taking. Any other "big dog" candidates would most likely take a pass on running against her, and she could potentially face at best token opposition (of course, in 2007 a lot of people considered Barack Obama "token opposition".)  Would Hillary Clinton really be willing to pass all that up, even at the age of 69? That, I think will be a question that everyone will be asking for much of the time between 2013 and 2015. So, get ready for yet another round of Hillary speculation; it is, quite literally, the meme that cannot die.
Let's assume, though, that neither Clinton nor Biden run in 2016, who else might run?
I think Morrissey is being a bit parsimonious in limiting the list of potential candidates to just Andrew Cuomo, although he's certainly likely to be at the top of everyone's list. Cuomo has gotten good reviews on his first year and a half in office, and made many friends in the Democratic Party with the manner in which he helped guide New York's same-sex marriage law through the legislature. He's also taken on New York State's public employee unions over pension and benefit issues in much the same way his Republican neighbor to the south, Chris Christie have. Cuomo will be up for re-election in 2014 and, given the sorry state of the New York Republican Party, will likely easily win an second term. After that, the questions about whether he'll run for the Presidency will begin.
Beyond Cuomo, there are a few other Democratic governors that I'd put on the list including Maryland's Martin O'Malley and Deval Patrick from Massachusetts. Things are a little thinner in the Senate, but I'd keep my eye on Mark Warner from Virginia, who may actually end up running for governor again here in 2013 according some of the rumors that keep floating around the Commonwealth. Among party outsiders there are former Senators like Evan Bayh and soon-to-be former Senator Jim Webb. As with the Republicans, some of these candidates are better than others, but it strikes me that the Democrats also have a pretty adequate bench of potential candidates for 2016.
Outside of a handful of these candidates, none of them seem right now like they could be President. But, it's always worth remembering that presidential candidates never seem presidential until they actually become president.