World Economic Leaders Worry About Impact Of Trump's Misguided Trade War
President Trump's tariffs are having a noticeable, and negative, impact on global economies. The President doesn't seem to care.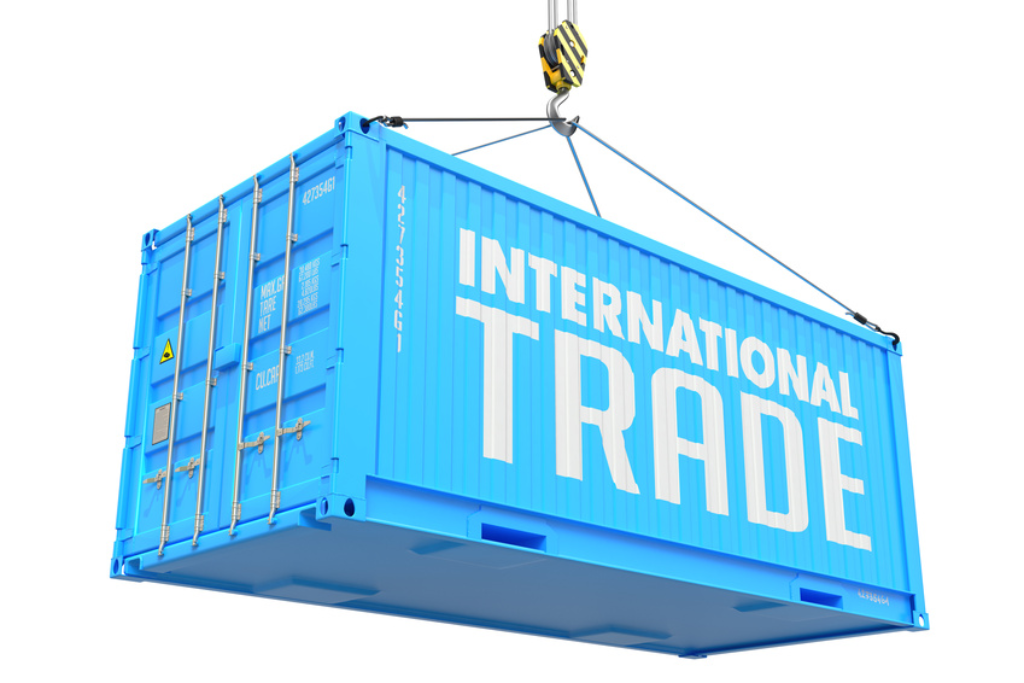 As we head toward the G-20 Summit in Japan at the end of the month, the participants are preparing by holding preliminary meetings between finance ministers and other government officials from all the participating countries, and much of the discussion is about the negative consequences of President Trump's trade war with China:
Global finance leaders meeting in Japan this weekend said they were increasingly worried that the trade dispute between the United States and China, which shows no signs of abating, could propel the world economy into a crisis.

The sense of gloom at the gathering of the Group of 20 major economies came amid increasing evidence that global economic growth is slowing amid President Trump's renewed trade war with Beijing. In a closing statement, or communiqué, officials at the G-20 warned that trade tensions have "intensified" and agreed to address the risks.

But the Trump administration, intent on rewriting the rules of international commerce in America's favor, gave no sign that it was ready to back down. Treasury Secretary Steven Mnuchin continued to blame China for prolonging the fight and insisted that the trade dispute was not hurting America's economy or hampering global growth.

"I don't think in any way that the slowdowns you're seeing in parts of the world are a result of trade tensions at the moment," Mr. Mnuchin told reporters on the sidelines of the G-20.

Mr. Trump is expected to meet with President Xi Jinping of China in late June, a critical encounter that could determine whether the world's two largest economies can resolve their dispute. Talks between the two countries fell apart last month, with Mr. Trump accusing China of reneging on a trade deal and China insisting that the United States was not negotiating in good faith.

Tensions have since increased as Mr. Trump raised tariffs on $250 billion worth of Chinese goods and threatened to tax nearly all Chinese imports. Beijing has responded with higher tariffs on American goods, and in a white paper released last Sunday, Chinese officials vowed to "never give in" on issues of principle.

Mr. Trump will make a decision about the next round of tariffs after his meeting with Mr. Xi.

"We are not far from a real and open trade war between China and the U.S.," Bruno Le Maire, France's finance minister, said in an interview on the sidelines of the gathering on Sunday. "I think all the G-20 people are aware that kind of situation would lead to an economic crisis, to a lack of growth and to a slowdown everywhere in the world."

Mr. Mnuchin met on Sunday with Yi Gang, the governor of the People's Bank of China. It was the first face-to-face contact between officials from the two countries since the talks broke down last month. Mr. Mnuchin, in a tweet, described their discussion of trade as "candid."

But he said he had no plans to return to Beijing before Mr. Trump and Mr. Xi meet and that Chinese officials would not be traveling to Washington. The Treasury secretary, who has shuttled back and forth to China several times in the past year, said he had had no contact with Liu He, the Chinese vice premier and top trade negotiator, since early May.

Policymakers from around the world voiced their concerns about Mr. Trump's protectionist approach to Mr. Mnuchin in hopes that the former Goldman Sachs banker, who has been a more moderate voice on trade, might persuade the president to back away from tariff threats and find a way to make peace with China.

Mr. Le Maire said he made this case directly to Mr. Mnuchin and urged the Treasury secretary to consider a multilateral approach, such as working through the World Trade Organization, to confront China. He also noted that the steel and aluminum tariffs that Mr. Trump imposed on imports last year have had a ripple effect, compounding the protectionism emanating from the United States.

(…)

Canada is also feeling pain as a result of strained relations between the United States and China. Last year, Canadian authorities arrested Meng Wanzhou, the chief financial officer of the Chinese tech giant Huawei, who faces extradition to the United States. Since then, China has detained two Canadians, rebuffing Canada's calls for their release. It has also begun blocking imports of Canadian canola.

"We're seeing actions in China to restrict the trade of canola," said Bill Morneau, Canada's finance minister. "We don't see that as something related to the quality of the canola, but rather as a trade response to our legal system."

All the friction is taking a toll on many of the world's largest economies as businesses race to reorient their supply chains and anxiously await new trade barriers. Mr. Trump has added to the uncertainty in recent weeks, threatening tariffs on allies like Mexico to solve problems, such as immigration, that have nothing to do with trade.

This month, the World Bank and the International Monetary Fund warned about the prospects of slowing economic growth, and both pointed to widening trade disputes as a culprit. The bank noted that global trade growth has slowed to its lowest level in a decade while the I.M.F. said that the tariffs that the United States and China placed on each other's imports could reduce global gross domestic product by 0.5 percent, or $455 billion, next year.

The Trump administration views America's relative economic strength as a source of leverage, but there are also signs that the tariffs are taking a toll in the United States.

In a survey of businesses conducted by the Federal Reserve in May, contacts across the central bank's 12 districts mentioned tariffs 37 times, up from 19 in the April report and 18 in March.

Businesses reported a range of experiences: Some said they were passing along cost increases, while others said they could not. Pecan farmers in the Dallas district were considering shifting into hemp and away from their tariff-impaired crop, while clothing stores in Richmond, Va., reported that they had stocked up on inventory to avoid import taxes and could not place new "seasonally appropriate" orders.
It should not be a surprise that the trade war with China is having a negative impact on the world economy. That fact became apparent shortly after this war began with the announcement of tariffs on steel and aluminum that seemingly came from out of nowhere.
just two months after the steel and aluminum tariffs were announced, The Wall Street Journal reported that prices for both foreign and domestic steel and aluminum were increasing and this was having a negative impact on manufacturers that rely on these raw materials for their products. Other reports have indicated that American pork farmers were increasingly nervous about their overseas business with nations like China due to the fact that Beijing was threatening to hit American agriculture with retaliatory tariffs. In Iowa, it was reported that Chinese retaliation for the tariffs could cost soybean farmers $624 million this year alone, with the prospect of larger losses if the retaliation continues beyond this year. This has led many leaders in Iowa and elsewhere, including Senator Chuck Grassley to express concern about the impact of the trade war on Republican fortunes in the fall. This is especially true given the fact that the tariffs seem to be expressly targeted toward Trump voters and middle-class Americans. In the time since then, we have also seen that the tariffs have had a negative impact on other American businesses, and has even led an iconic American brand like Harley-Davidson to announce that they are moving some production overseas in response to the retaliatory tariffs imposed by the European Union. In August, Trump announced a new round of tariffs on Chinese goods and the Chinese responded immediately with another round of retaliatory tariffs. Finally, and most recently, the Administration announced yet another expansion of the trade war, and of course, the Chinese responded accordingly and it is American consumer and businesses that are paying the price for the President's ill-informed trade policies.
None of this should come as a surprise to anyone with even a cursory understanding of economics. Going all the way back to the days of the father of modern economics, Adam Smith, it has long been recognized that trade wars, tariffs, and protectionist trade policies are bad for the economy and do not deliver either the economic benefits or the job and industry protection that they offer. As Smith and those who followed in his footsteps argued, and as subsequent history has clearly demonstrated, tariffs and protectionist trade policies actually have the effect of increasing prices for consumers, making it harder for domestic businesses to compete in international trade due to the inevitable retaliatory tariffs imposed by targeted countries, and benefiting certain domestic industries while harming those that would benefit from the lower costs and higher supply that would result from lower tariffs and more open trade. This is something that is recognized today by everyone from Paul Krugman on the left to Larry Kudlow, who apparently surrendered his principles when he went to work in the White House, on the right.
There is also plenty of evidence to show that tariff increases have other impacts such as slowing economic growth and increasing international tensions. This last point is emphasized perhaps most emphatically by the use of the term "trade war" because that is effectively what is happening when two nations start imposing retaliatory tariffs on each other. Such policies in the past have also increased tensions in other respects and arguably played a role in the tensions that preceded the many wars that once ravaged continental Europe, including World War One. It's also worth noting that it was, in part, an American-led embargo that led to the Japanese militarism that led directly to World War Two in the Pacific. In any case, both in theory and in fact the evidence against the benefits of tariffs is quite clear to the point where nearly all economists on both sides of the ideological aisle agree that they are a bad idea and bad policy.
Trump is likely to hear more on this when he heads to the G-20 summit later this month, but it's clear that he doesn't have any intention of listening to anyone who questions his lifelong commitment to idiotic and discredited ideas about free trade. One can see that in the fact that the President continues to assert, despite all the evidence to the contrary, that it is the country against whom a tariff is imposed that pays the tariff. The reality, of course, is quite different. Tariffs are imposed at the port of entry, and it is the recipient of the foreign goods, typically an American company, that ends up paying the extra cost of the tariff. From there, they must decide whether they can afford to swallow the additional cost or whether they will be forced to raise prices. While many companies have initially responded to these tariffs by swallowing the cost, it's clear that this won't last forever and that prices will eventually have to increase. Additionally, whether the costs are swallowed or past along, the increased costs imposed by tariffs make it less likely that domestic businesses that rely on foreign trade will be able to expand or increase hiring or wages.
The consequences of all this are all too clear. Either we'll see the United States and China reach some kind of a deal resolving their trade differences, something that seems more unlikely by the day, or we'll see an expansion of the President's destructive trade war with all the negative consequences that means. The irony of that, of course, is that it could end up being the impact of these tariffs and the disruptions they cause to international trade that ends up being the trigger for the recession here in the United States that is destined to come at some point. If that happens, then it will have an impact on the President's fortunes in 2020. Meaning that if Trump loses in 2020 he may end up having nobody to blame but himself.