Democratic Voters Really Want To Beat Donald Trump
It's still early in the 2020 cycle, but Democratic candidate are finding rally attendees focused on one thing. Beating Donald Trump.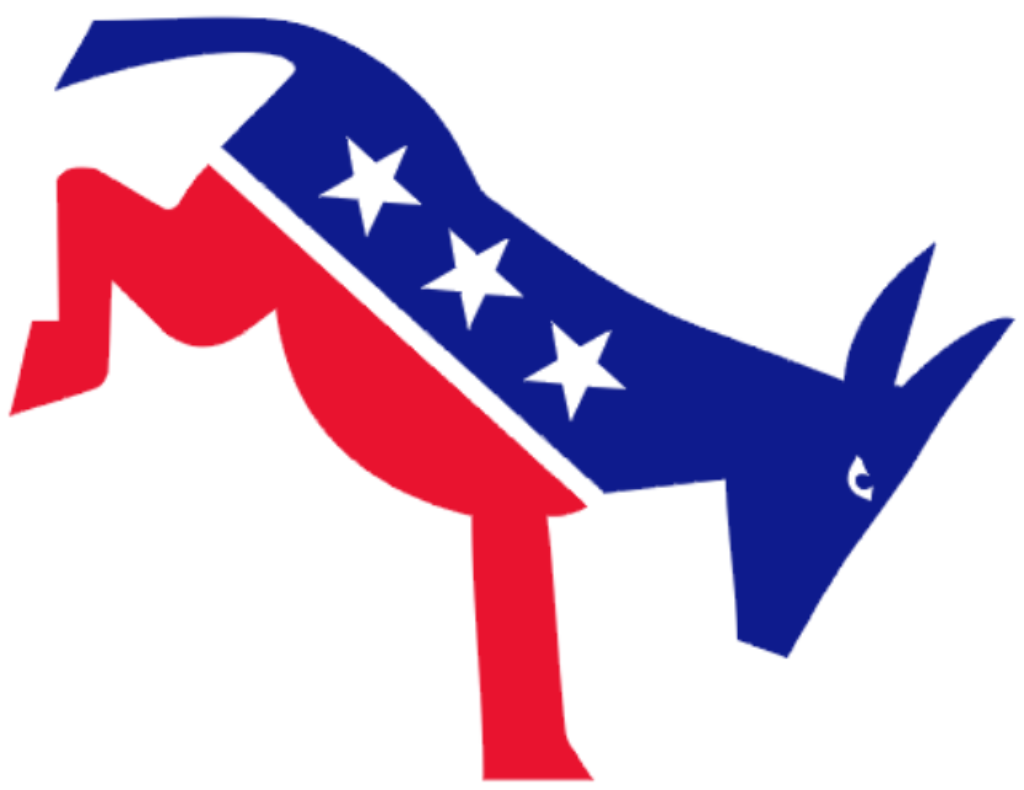 Perhaps not surprisingly, Democrats running for President are finding that beating Donald Trump is a top priority among the people showing up for early rallies:
As the already large presidential field grows by the week, the enthusiasm that propelled Democrats to a decisive takeover of the House in the midterms is still surging, driving crowd sizes and intensity typically seen in the days before the first caucuses and primaries, not a year ahead of them. Powered by an almost desperate yearning to oust President Trump, and galvanized by the most diverse field in presidential primary history, Democrats are packing into gymnasiums, churches and exhibition halls to hear candidates speak — even if they are far from committed to supporting the candidate they are showing up to see.

The populist message many of the candidates have on offer is resonating: From Northern California to Council Bluffs to the Brooklyn streets where Mr. Sanders was raised, voters are delighting in the calls to spurn big donors, the policies to fight wealth inequality and the promises of relief from college debt and steep medical bills.

Ms. Harris kicked off her campaign in January with a rally in downtown Oakland before more than 20,000 people. Hundreds turned out to see Senator Kirsten Gillibrand last month at Dartmouth College, her alma mater. Even Senator Sherrod Brown of Ohio, who briefly toyed with running for president before bowing out this week, lured a throng of New Hampshire voters to a recent meet-and-greet at a bookstore.

But it is Mr. Sanders's ability to muster supporters, and his focus at this point on big, showy rallies rather than smaller events like town halls, that perhaps best captures the early 2020 ebullience. At this stage of the race, his events are also doubling as shows of force — supporters filled a Navy Pier hall in Chicago — evoking the strategy of President Trump, whose 2016 campaign gathered momentum in part because of the large rallies he held before similarly boisterous crowd.

(…)

Early polling data underscores the displays of grass-roots enthusiasm: A recent University of New Hampshire survey showed that more than 60 percent of Democrats said they were "extremely interested" in the primary, significantly higher than they reported at this stage in each of the last three cycles. Overall, half of those polled in the state said they were "extremely interested" in the primary.

While the energy has been uplifting for many of the candidates, it has also posed something of a challenge for anyone looking to gauge early-stage popularity: Because voters are showing up in such high numbers and cheering so enthusiastically, even for lesser known candidates, the traditional measures of excitement — crowd size, noise — no longer distinguish individual contenders. (Two candidates who have yet to join the race, Beto O'Rourke and former Vice President Joseph R. Biden, are expected to bring big crowds in their own right.)

"In past cycles, you were there for Edwards, you were there for Barack Obama, you were there for Hillary, you were there for Bernie," said Sean Bagniewski, the chair of the Polk County Democratic Party in Iowa, which includes Des Moines. "All of our Democrats take the prospect of defeating Donald Trump so seriously that it's almost like everybody is on the same team."

The early grass-roots enthusiasm is also buoying email lists and fund-raising numbers. Ms. Harris's campaign, for instance, boasted that it had raised $1.5 million in its first 24 hours. And Mr. Sanders's campaign said it had collected $10 million from 359,914 donors in its first week, an extraordinary number that underscores the power of his small-dollar donor base. His campaign also says that more than one million people have signed up as volunteers.

Although many people have not yet decided which candidate they will support, political watchers say the level of engagement is comparable to what they typically see much closer to the primaries and portends high voter turnout.

Michael McDonald, an associate professor of political science at the University of Florida who studies voting data, said he believed enthusiasm and voter turnout were correlated.

"We already know interest is running high given so many other indicators, so I expect turnout will run high for the 2020 primaries on the Democratic side," he said in an email. In the general election, he added, "We may see a hundred-year storm for turnout."
Given the disdain for Donald Trump among Democrats — 88% job disapproval in a recent Monmouth University poll and 92% in a recent Quinnipiac University poll, to pick just two examples — the fact that there is an eagerness to see him lose in 2020 is not surprising. Indeed, this is typically the same attitude that members of either political party take in a year when an incumbent of the other party is running for re-election. In recent elections, though, that singular focus has intensified, most likely in response to the fact that we have become increasingly hyperpartisan. We saw it among Democrats in 2004 and 2008 and among Republicans in 2012 and 2016. Obviously, there were no incumbents running in 2008 and 2016, but in both cases, the incumbent President was seen so overwhelmingly negatively by the opposing party that the election at the end of their second term was seen as an effort to undo the legacy of the departing incumbent.
Even taking all of that into account, though, the desire among Democratic base voters to see Donald Trump driven from office seems from this perspective to be incredibly strong, and this could motivate how the race for the party's nomination proceeds. In February, a poll of self-identified Democrats found that the majority (56%) of Democratic voters believed that the party's primary focus in the nomination fight should be on finding a nominee who is "electable" rather than a candidate who is aligned with their stance on specific issues (33%). Among Democratic women, the numbers are even higher, with 61% saying they are willing to put selecting a candidate who can beat Trump in 2020 over their position on specific issues, while just 45% of Democratic men say the same thing. Given the fact that women are a significant part of the base in the Democratic base, this is likely to go a long way toward shaping the tone of the race for the Democratic nomination and, perhaps, the focus on which candidate(s) end up rising to the top as the race goes on.
This is significant largely due to the fact that much of the focus of the Democratic race so far has been on the party's ideologically rigid progressive wing. So far, most of the attention regarding 2020 Democratic candidates has been given to candidates who are clearly hoping to appeal to the progressive wing of the party. Indeed, one could say that all or nearly all of the candidates who have declared their candidacy so far — such as Kirsten Gillibrand, Julian Castro, Tulsi Gabbard, Kamala Harris, Elizabeth Warren, Amy Klobuchar, Cory Booker, Bernie Sanders Washington Governor Jay Inslee, and former Colorado Governor John Hickenlooper —as well as less known candidates such as South Bend, Indiana Mayor Pete Buttigieg and Maryland Congressman John Delaney. — are candidates that either come from or appeal largely to this segment of the party. While it's entirely possible that one or more of these candidates could end up being seen as "electable," the truth of the matter is that the general perception right now appears to be that the more these candidates appeal to the ideologically rigid side of the party, then less they appeal to the vital center that Democrats need to be focused on if they're actually going to have a chance at winning in 2020. As I've said before, this leaves an opening for other candidates to make the case that they have a better chance at appealing to those voters and winning in 2020, than their more ideologically right competitors. The most obvious candidate in that regard, of course, is former Vice-President Joe Biden, who appears to be on track for an announcement in the next month, but it's also possible that other candidates could be seen as fitting that mold as voters get to know them better.
Whoever the nominee is, though, Democrats appear to be united and vocal about what the goal for 2020 is; they want to defeat Donald Trump, and they want a candidate who is best suited to do that. All of the candidates for the nomination ought to take that into account as they begin to mount their own campaigns.