Majority Of Democrats Focused On Electability Rather Than Ideology For 2020
New polling indicates that a solid majority of Democrats are more interested in finding a candidate who can beat Donald Trump in 2020 than they are with finding a candidate that agrees with them on specific issues.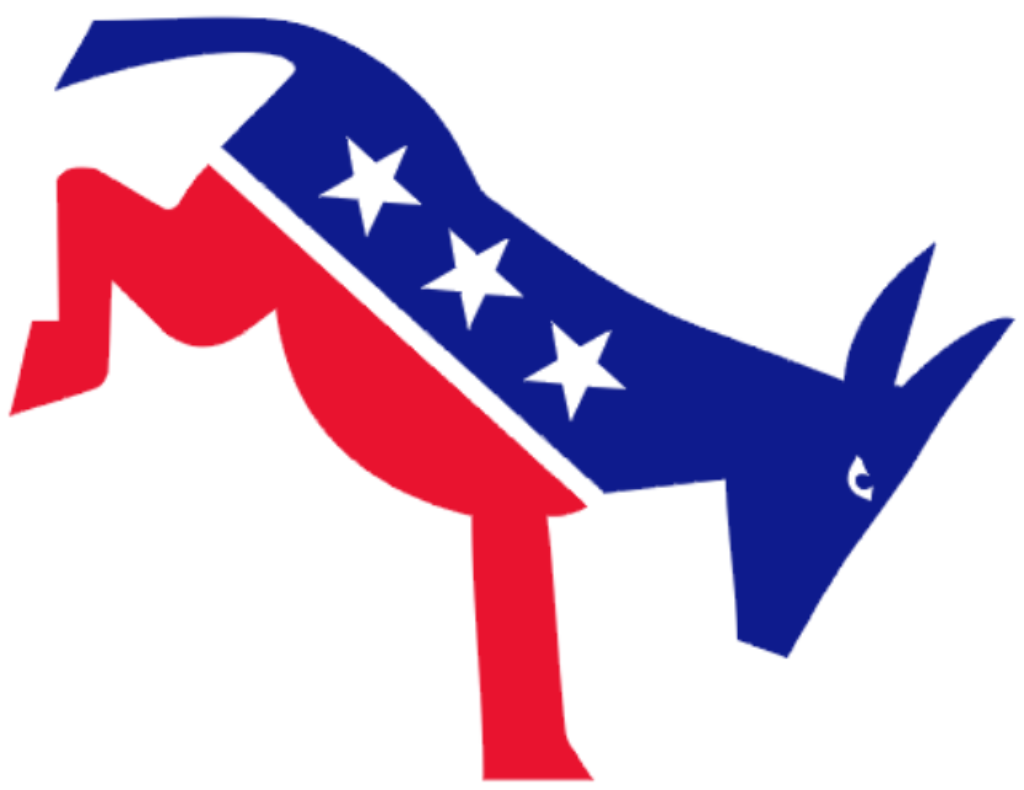 A new poll from Monmouth University seems to suggest that Democrats voting in 2020 will be more interested in finding a candidate capable of defeating President Trump than in finding a candidate that appeals to a certain ideology:
The poll also asked registered Democrats and Democratic-leaning independents about their party's nomination process.  In considering who should be their party's standard bearer, a majority of 56% prefer someone who would be a strong candidate against Trump even if they disagree with that candidate on most issues.  Just 33% say they would prefer a nominee who they are aligned with on the issues even if that person would have a hard time beating Trump.  Democratic women (61%) are more likely than men (45%) to say they would put their policy positions aside in order to get a nominee who could beat Trump.

"In prior elections, voters from both parties consistently prioritized shared values over electability when selecting a nominee. It looks like Democrats may be willing to flip that equation in 2020 because of their desire to defeat Trump. This is something to pay close attention to when primary voters really start tuning into the campaign," said Murray.

Among a possible field of 19 announced and potential contenders, former Vice President Joe Biden currently has the support of 29% of Democratic voters, followed by 16% for Vermont Senator Bernie Sanders and 11% for California Senator Kamala Harris. Other candidates who register support include Massachusetts Senator Elizabeth Warren (8%), former Texas Congressman Beto O'Rourke (7%), former New York Mayor Mike Bloomberg (4%), New Jersey Senator Cory Booker (4%), and Minnesota Senator Amy Klobuchar (2%).  The other 11 candidates asked about in the survey receive support from no more than 1% of Democratic voters at this time.

Biden's strongest support comes from Democrats who consider themselves moderate or conservative (39%), those age 50 and older (38%), white voters without a college degree (36%), and men (35%).  Sanders' strongest support comes from voters under the age of 50 (27%) and liberals (23%).  O'Rourke and Booker do better among voters of color than they do among white Democrats (12% to 3% for O'Rourke and 6% to 1% for Booker).  Harris does about the same among white voters (12%) as among Democrats of color (9%). Given the small sample sizes for these subgroups, the differences tend to be statistically insignificant.

When asked who they would least like to see get their party's nomination, 10% of Democratic voters name Sanders, 5% each name Biden, Harris, or Warren, 4% name Bloomberg, and 3% each name Booker, O'Rourke, or New York Senator Kirsten Gillibrand. However, 4-in-10 Democrats (39%) say they cannot think of any potential candidate they would least like to see as the nominee and another 9% specifically say that anyone from the field would be acceptable to them.

"As with any presidential nominating contest at this point in time, voter preferences are driven largely by name recognition. It would be very unusual if these results don't change substantially when we get closer to next year's primary contests.  These early polls are most useful for looking at each candidate's profile among the party faithful to assess potential viability," said Murray.
CNN's Harry Enten comments:
The 2020 Democratic presidential contenders are already discussing the issues that will help to determine who wins the party's nomination. But rather than one policy issue such as health care or foreign policy, polling is making it clear that something else will be key to success in the primary: President Donald Trump.

The President will shape the Democratic presidential primary in a way not seen in any recent year.

In late January, 43% of Democratic respondents said in an ABC News/Washington Post poll that it was more important to them to choose a candidate who seemed most likely to defeat Trump than it was to choose a candidate closest to them on the issues. That was only slightly behind the 47% who thought that issues were more important.

In a differently worded question, Monmouth University found this week that 56% of Democrats said they rather have a candidate who they don't agree on most issues but was stronger against Trump than the 33% who said they wanted a candidate they agreed with but would have a hard time beating Trump.

These polls followed a CNN Iowa poll in which 54% of Iowa Democrats said beating Trump was more important than a candidate who shared their position on major issues. Just 41% said issues were more important to them.

I don't pretend to know which candidates Democratic voters think will have the best chance of beating Trump. The default answer is probably someone who has done well in the past or is closer to the political center. Indeed, that's another reason to believe that there is room for a more moderate Democratic contender than is currently running in the primary.

In reality though, someone could make the case that they are more electable because they can draw the sharpest ideological distinction with Trump, can raise minority turnout or can even make the case that they are an independent (i.e. Bernie Sanders).

What is not up for debate is the unusually high percentage of Democrats who are prioritizing winning the general election than finding a candidate who agrees with them on the issues.

(…)

It really shouldn't be surprising that Trump will play a historically important role in the 2020 Democratic primary. The strength at which Democrats oppose Trump is unusually high. It is as high as it was against former President Richard Nixon before he resigned in 1974. Opposition to Trump was a bigger factor in voters' 2018 midterm preferences than opposition to any incumbent president has been in any midterm in the last 40 years.

The bottom line is that Trump has dominated American politics over the last 3 and a half years. We shouldn't expect that to change this primary season. His role even in the opposition's primary will be huge for voters. If Democratic candidates aren't able to sell Democratic voters that they can beat Trump, it won't matter how strong their policy chops are.
So far, most of the attention regarding 2020 Democratic candidates has been given to candidates who are clearly hoping to appeal to the progressive wing of the party. Indeed, one could say that all or nearly all of the candidates who have declared their candidacy so far — such as Elizabeth Warren, Kirsten Gillibrand, Julian Castro, Tulsi Gabbard, Kamala Harris, and Cory Booker, as well as potential and likely candidates such as Amy Klobuchar and, of course, Vermont Senator Bernie Sanders — are candidates that either come from or appeal largely to this segment of the party. Other potential candidates who have yet to formally announce their intentions, such as former Vice-President Joe Biden or former New York Mayor Michael Bloomberg, are candidates who are more likely to appeal to Democrats on the center-left and others for whom adherence to a specific ideology may not be the most important factor motivating their vote. As I've noted before, all of these candidates from the "progressive" wing of the party will be competing for essentially the same segment of the Democratic Party as the race goes on. Some of them will be more successful than others, and more than a few of them likely won't make it much further than the Iowa Caucuses and, maybe, the New Hampshire Primary. For those that are left, though, there will be a pitched battle for this "progressive" vote, which at least theoretically leaves an open path of sorts for candidates that aren't quite so far left politically as the race heads deeper into the primary season.
This progressive cohort, though, only represents one part of the Democratic Party as a whole and not necessarily representative of voters that might be inclined to vote against President Trump. The other part of the Democratic Party coalition, and perhaps the largest one when you actually look at the numbers, is the one that voted for Obama in the primaries in 2008 and 2012 and for Clinton in 2016. Unlike the progressives, these voters aren't hard-left, don't necessarily support ideas like Medicare for All, "free" college, and other policy ideas that have become a common part of progressive Democratic policy positions in the years since the 2016 Clinton-Sanders race. Additionally, this "center-left" cohort includes those white, working-class voters in places like the Midwest that voted for President Obama in 2008 and 2012 only to turn around and vote for Trump in 2016. These are the voters who seem to be represented by the poll noted above in that their primary concern is likely to be defeating the President rather than nominating a candidate who agrees with them on the issues. This, of course, is generally how a political party is supposed to operate in our system. Just as Republicans in 2012 needed a candidate who had the most realistic chance of defeating President Obama, the Democrats need a candidate who can speak to the voters i00n places such as the Midwest as easily as they can speak to more liberal voters on the East and West Coasts. Perhaps one of the "progressive" candidates can meet that criterion, but the more likely thing is that this would be an opening for candidates such as Joe Biden or even Mike Bloomberg, both of whom seem to be leaning toward the idea of a campaign that doesn't just speak to the progressives in the party and, in some cases, pushes back against them when necessary. The results of this poll suggest that this, not adherence to progressive ideals, is the key to winning over Democratic voters in 2020.