Jobs Report Disappoints, U-3 Unemployment Number At Lowest Point Since 1969
September jobs growth fell short of expectations even as the top-line unemployment rate reached a point unseen since 1969.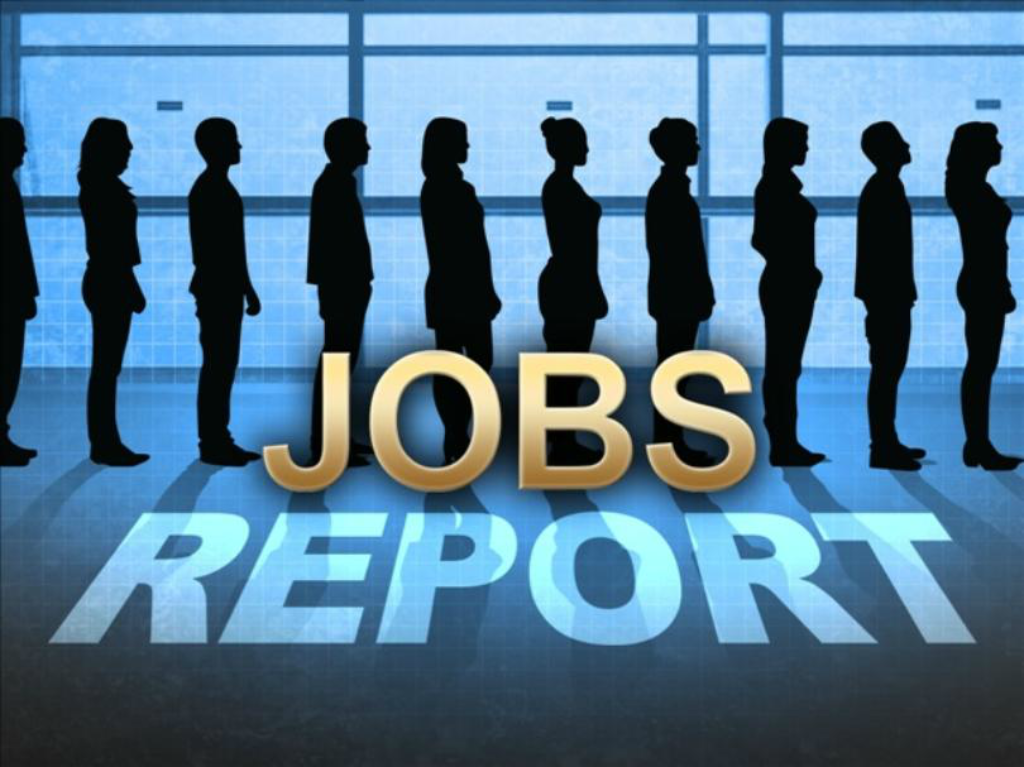 So far this year, the word governing the jobs market has been "inconsistent." In January and February we saw numbers that, notwithstanding the fact that most of the nation was undergoing a cold and harsh winter, were fairly strong, suggesting that 2018 could be a good year for jobs growth notwithstanding the fact that we are rather late in the recovery from the Great Recession and nearing a point in the jobs market where we've typically seen equilibrium in the past. The following two months, though, March and April, turned disappointing as net jobs growth missed even modest target numbers by wide margins, The job situation improved slightly in May, but even those numbers were about the same as what we saw for most of the final two years of the Obama Administration, numbers which are more consistent with a mature recovery reaching what economists refer to as "full employment." The same was true for the report for June which was somewhat better than where expectations had been set. The July Report, though, fell short of expectations, and the August report was slightly ahead of expectations. In both cases, though, we continued to see the wage stagnation that has been evident for the better part of a year now.
All of this means that heading into the release of today's September Jobs Report, the expectations of analysts and traders on Wall Street was that we would see jobs growth somewhere in the +186,000 range, with the top-line unemployment rate staying somewhere near where it was back in July at 3.9%. As has been the case for most of the year, though, the focus recently has been less on jobs growth and the top-line unemployment rate and more on the question of whether or not wage growth would improve significantly from the rather tepid rate we've seen so far this year. This is especially important given the fact that other economic statistics are showing that inflation at the wholesale and consumer levels was starting to increase at a faster rate than we've seen in the past and that, without more rapid wage growth, Americans would effectively see real wages decline in terms of their purchasing power. Indeed, as I noted in my post about the December 2017 report, the jobs market seems to be at the point where expecting massive increases in job creation are probably out of the question. Instead, we're likely to see modest but healthy jobs growth, but not anything spectacular.
As it turned out, the September report came in well below expectations, but this could in part be due to the impact of Hurricane Florence:

The unemployment rate declined to 3.7 percent in September, and total nonfarm payroll employment increased by 134,000, the U.S. Bureau of Labor Statistics reported today. Job gains occurred in professional and business services, in health care, and in transportation and warehousing.

The unemployment rate declined by 0.2 percentage point to 3.7 percent in September, and the number of unemployed persons decreased by 270,000 to 6.0 million. Over the year, the unemployment rate and the number of unemployed persons declined by 0.5 percentage point and 795,000, respectively. (See table A-1.)

Among the major worker groups, the unemployment rates for adult women (3.3 percent) and Whites (3.3 percent) declined in September. The jobless rates for adult men (3.4 percent), teenagers (12.8 percent), Blacks (6.0 percent), Asians (3.5 percent), and Hispanics (4.5 percent) showed little or no change over the month. (See tables A-1, A-2, and A-3.)

The number of long-term unemployed (those jobless for 27 weeks or more) was little changed at 1.4 million over the month; these individuals accounted for 22.9 percent of the unemployed. (See table A-12.)

In September, the labor force participation rate remained at 62.7 percent, and the employment-population ratio, at 60.4 percent, was little changed. (See table A-1.)

(…)

Total nonfarm payroll employment rose by 134,000 in September, compared with an average monthly gain of 201,000 over the prior 12 months. In September, job gains occurred in professional and business services, in health care, and in transportation and warehousing. (See table B-1.)

Employment in professional and business services increased by 54,000 in September and has risen by 560,000 over the year.

Health care employment rose by 26,000 in September. Hospitals added 12,000 jobs, and employment in ambulatory health care services continued to trend up (+10,000). Over the year, health care employment has increased by 302,000.

In September, employment in transportation and warehousing rose by 24,000. Job gains occurred in warehousing and storage (+8,000) and in couriers and messengers (+5,000). Over the year, employment in transportation and warehousing has increased by 174,000.

Construction employment continued to trend up in September (+23,000). The industry has added 315,000 jobs over the past 12 months.

Employment in manufacturing continued to trend up in September (+18,000), reflecting a gain in durable goods industries. Over the year, manufacturing has added 278,000 jobs, with about four-fifths of the gain in the durable goods component.

Within mining, employment in support activities for mining rose by 6,000 over the month and by 53,000 over the year.

Employment in leisure and hospitality was little changed over the month (-17,000). Prior to September, employment in the industry had been on a modest upward trend. Some of the weakness in this industry in September may reflect the impact of Hurricane Florence.

Employment showed little or no change over the month in other major industries, including wholesale trade, retail trade, information, financial activities, and government.
In addition to the numbers above, the Bureau of Labor Statistics reported that total nonfarm payroll employment for July was revised upward from +147,000 to +165,000 and the number for August was revised upward from +201,000 to +270,000. This represents a net upward revision for the two months of +87,000 jobs. Combined with this month's jobs numbers, this puts the average jobs growth for the past three months at +189,667 net jobs created per month, an increase from where the three-month average stood last month. So far in 2018, we've seen a total of 1,474,000 new jobs created in 2018 as a whole for an average of 163,778 net new jobs created per month since the start of the year, which is a drop from where we stood last month. Combined with the final jobs numbers for 2017, this means we've seen a total of 3,336,000 new jobs created since January 1, 2017, a period that has largely coincided with Donald Trump's tenure as President, for a monthly average over that period of +158,857 new jobs created, which is a slight increase from where this average stood as of last month. As I have been saying since the start of the year, these numbers are most certainly not ones that indicate an imminent massive increase in hiring by employers
During his campaign for President, Donald Trump promised to create 25,000,000 jobs during his Presidency. That would require the creation of 3,125,000 per year over an eight-year term for an average of 261,000 new jobs per month. Over a four-year term that would require 6,250,000 per year, for an average of 521,000 new jobs per month. Based on the average growth rate we have seen since the start of 2017 it would take nearly twelve and one-half years to reach that goal. Based on the average for 2018 to date, it would take roughly ten years to reach the goal. Based on the average jobs growth for the year to date, it would also take roughly twelve years to reach that goal. Based on the average for the past three months, it would also take roughly ten years to reach Trump's goal. All of this, of course, assumes that we don't have even a mild recession during that period. Needless to say, it is unlikely that we're going to see sustained average jobs growth over the next three to seven years that would put us close to the President's goal absent a significant change in the nature of the jobs market.
Looking deeper into the numbers, the average workweek across the board was unchanged at 34.5 hours while average hourly earnings rose 8 cents to $27.24. Over the year, average hourly earnings have risen by 73 cents or 2.8%. These are positive numbers, but still frustratingly low given what seems as though it is becoming tighter labor market. As I've said before, this slow wage growth could mean that we're hitting some sort of equilibrium in the jobs market that will preclude big jumps in either hiring or hourly earnings, what it doesn't suggest, though, is that we're going to see massive increases in either number. On the downside, the labor force participation rate numbers are not moving in the right direction. The employment/population ratio and the labor force participation were both unchanged despite the increase in jobs and the drop in the workforce as measured by the Household survey. This suggests that there is still a significant portion of people who are continuing to stay on the sidelines of the jobs market for one reason or the other.
Not surprisingly, President Trump touted the fact that the topline Unemployment Rate fell to 3.7%, a rate that has not been seen since 1969:
Just out: 3.7% Unemployment is the lowest number since 1969!

— Donald J. Trump (@realDonaldTrump) October 5, 2018
Somewhat ironically given how the President refers to them, The New York Times also referred to the history-setting unemployment rate:
The unemployment rate fell to a nearly five-decade low in September, punctuating a remarkable rebound in ten years after the collapse of Lehman Brothers set off a global financial crisis.

Employers added 134,000 jobs in September, the slowest pace of growth in a year, and wage growth cooled slightly from August. But there is little evidence that those mildly disappointing figures mark a larger slowdown. Friday's report marks eight straight years of monthly job growth, double the previous record.

By nearly any measure, today's labor market is the strongest since the dot-com boom of the late 1990s and early 2000s. Job growth has repeatedly defied economists' predictions of a slowdown. African-Americans, Latinos and other groups that often face discrimination are experiencing some of their lowest rates of joblessness on record.

"I view this as the strongest labor market in a generation," said Andrew Chamberlain, chief economist at the career site Glassdoor. "These really are the good times."

The current economic expansion is already one of the longest on record, but there is no sign of it losing steam. Economic output last quarter rose at its fastest pace in four years, and this quarter looks strong as well. Yields on United States government bonds have risen sharply in recent days, an indication that investors expect faster growth, and more inflation, in coming years.
At the same time, though, the Times pointed at the wage growth numbers which remains stubbornly tepid:
For months, the one knock on the economy has been that strong hiring has not yet translated into robust pay gains for many workers. There are signs that could finally be changing, however.

Average hourly earnings were up 2.8 percent in September from a year earlier, a slight slowdown from the 2.9 rate in August. But earnings growth has drifted upwards in recent months, and other measures show stronger growth.

Workers at the bottom of the earnings ladder are seeing particularly strong growth: Amazon announced this week that it would raise wages for all its employees in the United States to at least $15 an hour.

Amy Glaser heard the Amazon news on television while getting ready for a meeting with a rival e-commerce firm. Ms. Glaser, a senior vice president at the staffing firm Adecco, helps companies staff up for the holiday season — a job that Amazon had just made even more difficult.

"There was definitely a feeling of concern," Ms. Glaser said. "It puts increased pressure on them in a market where they already knew they were going to have to make significant adjustments on wages."

Higher pay alone might not be enough. The combination of the tight labor market and rapidly growing online sales has made the competition for warehouse workers particularly fierce this year. Ms. Glaser said companies are moving up their hiring timelines, easing job requirements and giving workers more control over their schedules — a big shift in an industry that has traditionally expected workers to show up when and where they are needed.

"The demand for workers is higher than ever and the supply just isn't out there right now," Ms. Glaser said.
As I noted at the top of this posts, some analysts suggest that these seemingly weak numbers may have been impacted by Hurricane Florence, which hit North and South Carolina in the middle of September. In a notice in the report, though, the BLS noted that response rates to their survey were within normal ranges and there does not appear to be much sign that the storm had an impact on the September numbers, and the number of people who reported not being at work last month was substantially below the level seen last year when Hurricanes Harvey and Irma hit Texas and Florida. Additionally, it's worth noting that Florence did not impact as large a part of the country as previous storms. Therefore, it's unlikely that the storm had a statistically significant impact on the September numbers.
This jobs number is one of the last significant economic numbers we'll see prior to the November elections. In addition to this, we'll get one more revision on the 2nd Quarter GDP numbers in late October and the Jobs Report for October, which will be released just four days prior to Election Day. Thus, as the Times goes on to note, these numbers are bound to have an impact going forward. Republicans, of course, are hoping that a strong economy will help to stem what still appears to be a "blue wave" that could result in Democrats taking over control of one or both chambers of Congress. In support of that argument, they will no doubt point to the historically low unemployment numbers, but it's not at all clear that generalized economic statistics will have much impact on the votes of individual voters. Additionally, polling has shown that voters perception of the economy is largely based in their partisan leanings, with Democrats and many independents being far less positive about the state of the economy than Republicans.
In addition to voters, another audience paying attention to these numbers are, of course, the people at the Federal Reserve, which is still following its policy of occasional small interest rate hikes meant to keep the economy from overheating and inflation to grow at the consumer or wholesale level, something that could easily happen in the face of a tightening labor market and strong economy. If that happens, then the Federal Reserve could end up raising rates at a faster pace, which could lead to an economic slowdown.  At this point, there's no sign this is happening. The Federal Reserve did raise rates last month as it had been expected to do but Federal Reserve Board Chairman Jerome Powell also noted at the time that the economy appeared to be growing, but not growing too rapidly.
So to sum it up, this month's report is good but far from great. What will be interesting to see is what happens during the remainder of the year, and, of course, what kind of revisions we'll see to this number in November and December.