Once Again, Trump Becomes An Apologist For A Dictator
Once again, President Trump proves that in the face of evil he is a coward and a disgrace.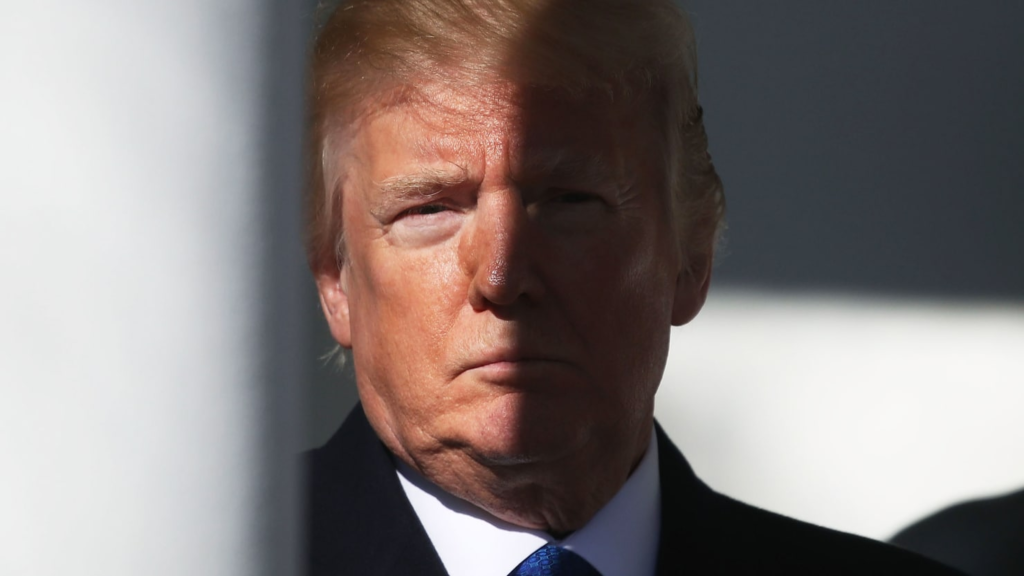 Near the conclusion of his press conference in Hanoi after the abrupt end of the summit with North Korean leader Kim Jong Un, President Trump was asked whether he discussed the case of Otto Warmbier, an American who had been held for seventeen months by North Korea before being returned to the United States in what essentially was a comatose state only to die several days later. In response, Trump absolved Kim Jong Un of any responsibility for the matter based, seemingly solely, on the fact that Kim denied knowing anything about it:
HANOI — President Trump on Thursday defended North Korean leader Kim Jong Un over the death of American college student Otto Warmbier, whose family says he was "brutally tortured" while imprisoned in North Korea and died in 2017 after being flown back to United States in a coma.

The president condemned the "brutality of the North Korean regime" following Warmbier's death at 22, but he took a softer stance toward Kim at the conclusion of their second summit.

"I don't believe he would have allowed that to happen," Trump said. "It just wasn't to his advantage to allow that to happen."

Trump said that he spoke to Kim about the death of Warmbier — whose family has called it a murder — and that Kim "feels badly about it." He said the North Korea leader, who rules the country with an iron grip, knew about the case but learned about it only after the fact because, Trump suggested, "top leadership" might not have been involved.

"He tells me he didn't know about it, and I take him at his word," Trump said.

Richard Cullen, the attorney for Fred and Cindy Warmbier, who in December won a $501 million judgment against North Korea for the death of their son, said the couple probably will not say anything publicly about the president's comment.

(…)

Trump's remarks about Warmbier and Kim drew bipartisan criticism. Rick Santorum, a former Republican senator from Pennsylvania, said that Trump's acceptance of Kim's denial of responsibility was "reprehensible."

"He gave cover, as you said, to a leader who knew very well what was going on with Otto Warmbier," said Santorum on CNN, adding, "I am disappointed, to say the least, that he did it."

Rep. Adam B. Schiff (D-Calif.), chairman of the House Intelligence Committee, tweeted that Trump's remark was "detestable."

"Walking away from the summit was better than making a bad deal," he wrote in a Thursday morning post. "It's also the result of a poorly planned strategy. But accepting Kim's denial of involvement in Warmbier's death? Detestable, and harkens back to Trump's duplicitous acceptances of denials from other dictators."

Warmbier, a University of Virginia student from Ohio, was detained in Pyongyang after participating in an organized tour in December 2015 and was held for 17 months, after being charged with spying for the United States and being coerced into making an on-camera confession. His parents have stated that all the charges against him were untrue. Warmbier returned to his hometown of Cincinnati in a coma and died a few days later.

Trump said at the time that he was incensed by the death. He forged a relationship with the Warmbier family, even meeting with them in the Oval Office, and introduced them to a rousing ovation at his 2018 State of the Union address.

"We need only look at the depraved character of the North Korean regime to understand the nature of the nuclear threat," he said, with Warmbier's tearful family looking on as he described the regime's grisly actions.

Fred Warmbier accompanied Vice President Pence as part of the U.S. delegation to the Opening Ceremony of the Winter Olympics in PyeongChang, South Korea, in February 2018.

In a statement announcing a lawsuit against the government of North Korea in April 2018, Warmbier said his son was "taken hostage, kept as a prisoner for political purposes, used as a pawn and singled out for exceptionally harsh and brutal treatment by Kim Jong Un. Kim and his regime have portrayed themselves as innocent, while they intentionally destroyed our son's life."
Not surprisingly, Trump's comments were not well-received on Capitol Hill, with even many top Republicans speaking out against him:
Republican senators were steaming Thursday over President Trump's vehement defense of North Korean leader Kim Jong Un's role in the death of American college student Otto Warmbier.

Trump's statement that he believed Kim when he said he didn't know at the time of Warmbier's treatment left a number of GOP senators upset.

"I personally find that statement extremely hard to believe," said Sen. Susan Collins (R-Maine).

Sen. Rob Portman (R-Ohio), who represents Warmbier's home state, warned the president not to be "naive" about the "brutal nature" of the North Korean regime in a speech on the Senate floor.

"I want to make clear that we can never forget about Otto. His treatment at the hands of his captors was unforgivable and it tells us a lot about the nature of the regime," said Portman, a member of the Foreign Relations Committee.

"We can't be naive about what they did to Otto, about the brutal nature of the regime that would do this to an American citizen," he warned.

Portman later told The Hill that Kim and his lieutenants are "human rights violators across the board" and said it's likely that Kim knew about Warmbier's status.

"I can't tell you specifically who was knowledgeable of it but I would assume it goes straight to the top," he added.

(…)

Portman noted in his floor speech that North Korean officials failed to tell Warmbier's family or American officials about his health status during 15 months of negotiations over the American's release.

"Who did the North Korean government tell about the fact that he had this brain damage? No one. Unbelievably for the next 15 months of his life they kept this a secret," Portman said on the floor. "They denied him access to the best medical care he deserved, which of course we would have provided."
And, after initially choosing to remain silent, Warmbier's family spoke out on Friday morning:
The parents of Otto Warmbier issued a blistering statement on Friday saying Kim Jong Un and his government "are responsible for unimaginable cruelty and inhumanity" after President Donald Trump asserted that the North Korean dictator had been unaware of the harrowing treatment the student endured while detained there.

"We have been respectful during this summit process. Now we must speak out. Kim and his evil regime are responsible for the death of our son Otto," Fred and Cindy Warmbier said in a statement. "Kim and his evil regime are responsible for unimaginable cruelty and inhumanity. No excuses or lavish praise can change that."

Warmbier was arrested for taking a propaganda banner from a hotel while on a visit to Pyongyang in January 2016. The University of Virginia student from Ohio was sentenced to 15 years of hard labor, but was released after 17 months.

Warmbier, 22, died shortly after he returned to the U.S.
Trump's statement is, of course, fundamentally absurd. From the moment Warmbier came home, it was obvious that his condition was due to something that had happened to him at the hands of his North Korean captors. Most likely that he was either beaten to the point where he was injured beyond the point of recovery or he was experimented on medically and injected with drugs that put him into a comatose state that North Korean doctors could not get him out of before his return to the United States. Whatever the cause, though, it's simply implausible to believe that what happened to him was not due to actions and/or omissions on the part of the North Koreans and it is equally implausible to believe that Kim Jong Un would not have any knowledge at all about what happened. Notwithstanding this, and notwithstanding the assessment of American doctors and American intelligence agencies that the Kim regime was indeed responsible, though, President Trump stood up in front of a group of reporters at the conclusion of the summit and accepted the word of a ruthless dictator who has sent tens of thousands of people to prison for phony crimes because they challenged the power of the state somehow, killed family members and political rivals in all kinds of brutal and horrible ways, and had his own half-brother killed as he walked through a busy airport in Malaysia over common sense and logic.
This isn't the first time that the President has dismissed atrocious behavior by dictators, of course. During the campaign, Trump was asked several times why he was so obsequious in his praise for Vladimir Putin given the reports about how he has had political opponents and reporters murdered. In response, Trump dismissed the question and essentially said that we've done worse things than Putin has been accused of in the past. Last year, at the conclusion of his summit in Helskini during a joint news conference the President said that Putin had denied that Russia had interfered in the 2016 elections and that he accepted that denial. Of course, that denial flies in the face of the evidence uncovered by all of America's top intelligence officials and by the investigation by Special Counsel Robert Mueller, who has already indicted two separate groups of Russian officials, companies, and government agencies in indictments handed down last February and again later in the year. In addition to Putin, Trump has also rejected the conclusions of intelligence agencies regarding the role of Saudi Crown Prince Mohammed bin Salman in the death of Washington Post journalist Jamal Khashoggi and accepted the utterly implausible explanation for Khashoggi's death offered by the Saudi government. He has repeatedly brushed aside questions regarding the human rights records of people such as President el-Sisi of Egypt and President Duerte of The Philippines. With regard to Kim Jong Un, the President has specifically dismissed concerns about North Korea's human record, which is, of course, consistently among the worst in the world. Therefore, the fact that he's now absolving Kim of responsibility for the death of Otto Warmbier should surprise nobody because it is consistent with his long-standing habit of cozying up to dictators while spitting in the face of long-standing democratic allies. The lesson could not be clearer, Trump stands up for these dictators because he believes he has more in common with them than he does people like Angela Merkel, Emmanuel Marcon, Theresa May, or Justin Trudeau. If nothing else, it speaks volumes about just how perverted his values are.
As I said last year when it comes to confronting dictators Donald Trump is a coward and a disgrace:
Instead of condemning and ostracizing dictators who mistreat their citizens, we have a President who condemns and ostracizes the leaders of our most important democratic allies while trashing alliances such as NATO and the G-7 that have helped to spread shared values throughout the world. Instead of speaking out when human rights are violated, we have a President who clearly favors close relationships with men who have authorized the kidnapping and murder of people who have done nothing more than dissent from the leadership of their country and dream of a day when their own countries might recognize the rights that we have come to take for granted. Instead of a President who hails the values that this country stands for, we have a President who repeatedly attacks the free press and undermines the Rule of Law while simultaneously sending a message to the dictators of the world that the new United States will remain silent when they violate the rights of their citizens. Instead of Ronald Reagan's shining city on a hill that sends a message of freedom and liberty around the world, we have Donald Trump's Fortress America that basically tells the oppressed people of the world that the United States will do nothing, not even offer words of condemnation, when they are victimized by the men claiming to be their leaders. Over the course of just twenty-odd months, this President has destroyed everything this country was supposed to stand for and damaged our reputation on the world stage. And he's not done.
The case of Otto Warmbier is just a continuation on this theme, and once again this President has beclowned himself and embarrassed this country.