With One Week To Go, The Midterms Are Looking Good For the GOP
Things are looking good for the GOP to take over the Senate, but there are still several right races that could tip the balance one way or the other.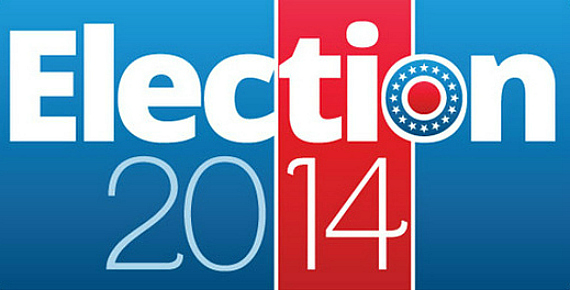 When the midterm election cycle began earlier this year, the strong expectation was the the Republican Party would do quite well in its efforts to regain control of the Senate since losing it eight years ago in the 2006 elections. Based on the math on the ground, and specifically the fact that there were three open seats and four Democratic incumbents running in states that Mitt Romney had won in the 2012 and in which Republicans had done well in elections ever since Barack Obama was elected President in 2008. If there has been hope for Democrats in the ensuring months, it has lied in the fact that there have been Republican seats where there seemed to be at least a chance of a Democratic pickup such as Kentucky, Georgia, and, most surprisingly, Kansas assuming that Independent Greg Orman wins and caucuses with the Democrats. Even if the Democrats didn't manage to pick up those seats, the party could hope that the possibility of upsets in those states could force Republicans to divert resources from Democratic states in order to hold on to the seats that they already have. As time has gone on, there have been mixed signals from the polling, with some trends seeming to show Democrats holding their own and others showing the GOP surging. Additionally, we've seen that the public has been largely disengaged from the elections, a possible sign of lower overall turnout that could help the GOP in close races. Most of all, though, what the polling has shown that many of the most important races remain very tight. .Now, with just a week of campaigning left before the midterm elections, the battle for control of the U.S. Senate is heading into the home stretch, and polling and projections seem to be showing that while the key races remain tight, the GOP has a clear advantage:
Control of the U.S. Senate is coming down to the wire, with Democrats and Republicans locked in tight races in the key contests that will determine the majority in that chamber of Congress, according to six new NBC News/Marist polls.

The momentum in these races, however, has swung mostly in the Republican Party's direction, giving the GOP a clear path to winning the majority.

"Senate contests are coming down to the wire," says pollster Barbara Carvalho of Marist College's Institute for Public Opinion. " In a reversal from 2012, when there were multiple paths for [President] Obama, now the Democrats are struggling to protect their firewall in Iowa, North Carolina and Colorado."

All five of these races are within the polls' margins of error. The lone exception is the NBC/Marist poll of South Dakota, where Republican Mike Rounds enjoys a 14-point lead over Democrat Rick Weiland, 43 percent to 29 percent, while independent Larry Pressler, a former Republican senator, gets 16 percent. To win control of the Senate, Republicans must gain a net of six seats. Two pick-up opportunities – in Montana and West Virginia – appear to be slam dunks for the GOP. And South Dakota, per the NBC/Marist poll, looks to be a safe bet for a third.

That means Republicans need to win three out of these seven other Democrat-held seats to get to a majority: Alaska, Arkansas, Colorado, Iowa, Louisiana, New Hampshire and North Carolina.

But if Democrats win a GOP-held seat – say Georgia – or if Orman decides to caucus with Democrats, that means Republicans must win an additional seat (or two) to net six Senate seats.
As always, it's worth remembering that individual polls are merely snapshots in time and highly dependent on the methodology of the poll itself and who the poll happens to have as respondents. We've already seen several examples of polling that was very good for one party or the other that turned out to be an outlier. When you look at the poll averages and the trends, though, they show the same things that this latest NBC News poll does, which should be heartening for Republicans. In Colorado, for example, Cory Gardner retains a lead in the RealClearPolitics polling average of 2.8 points, although recent trends have shown his numbers slipping just a bit and Senator Mark Udall's rising just a bit in a sign that the race is indeed tightening, although perhaps not enough for Udall to make a comeback. In Iowa, Republican Joni Ernst continues to lead in the polling average with a 2.2 point margin, and while there have been a few polls showing ties between her and Democrat Bruce Braley, it's been three weeks since any poll has shown Braley in the lead. In Kansas, where independent Greg Orman at one point had a double digit lead over Senator Pat Roberts, Orman's lead in the polling average is now under one point at 0.6 points, with the recent trends showing Roberts' numbers rising consistently. In Arkansas, Congressman Tom Cotton appears to be pulling away decisively from Senator Mark Pryor, with Cotton now showing a 5.5 point lead in the polling average and the gap in the trend between the two candidates at its widest point in months. North Carolina is shaping up to be the most interesting race, because Senator Kay Hagan had displayed a clear but narrow lead in the polls for much of the past two or three months, but now Hagan's lead in the polling average is now down to just 1.6 points. In the states that weren't part of the latest batch of NBC/Marist polling, Republicans are clearly in the lead in Montana, West Virginia, and South Dakota, but these are seats currently held by Democrats that virtually everyone has expected them to pick up for some time now. In Alaska, Dan Sullivan has a 4.2 point lead over Senator Mark Begich and seems well on the way to taking back the seat that Begich had won from Ted Stevens in 2008 in large part because of the corruption charges against Stevens that were later dismissed. Democrats also seem to be endangered in New Hampshire, where Jeanne Shaheen's once seemingly insurmountable lead has vanished; presently, the Senator has a 2.2 point lead in the polling average with Scott Brown surging. In Louisiana, it doesn't appear that any candidate will get above 50% in the state's open primary on November 4th, but Congressman Bill Cassidy has a solid lead over Senator Mary Landrieu in a head-to-head matchup, with the polling average there presently at 4.4 points in Cassidy's favor. Finally, in the two states where Republican seats were seen as vulnerable, the results are somewhat mixed. In Kentucky, Mitch McConnell seems to have a solid lead over Alison Lundergan Grimes, with a 4.4 point lead in the polling average that seems insurmountable at this point. In Georgia, the race between Michelle Nunn, David Perdue, and Libertarian nominee Amanda Swafford  has tightened significantly with Nunn now hold a 0.3 point lead in the polling average, however neither candidate is polling over 50%, which means that we would be headed for a January 6th runoff in that race.
Taking all of this together, the news remains good for Republicans hoping for a Senate takeover this year, but we're back at a point we've been at before where the projected majority they would gain looks rather slim. Right now, for example, RealClearPolitics projects that we'd end up with a Senate that had 51 members caucusing with the GOP, 48 definitely caucusing with the Democrats, and one seat unknown in Kansas. However, it's worth keeping in mind that many of the races included in this calculation, most especially Georgia and Kansas have polling averages so close as to be statistically insignificant. It's just as easy to believe right now that David Perdue will win in Georgia, for example, and that Pat Roberts will win in Kansas, and of course there remains the possibility that Scott Brown and Thom Tillis could end up pulling off wins in their states. If that happened the new Senate would have 55 Republicans and 45 Democrats, and there would only be one Democratic Senator south of Virginia. I don't expect that to happen, but Georgia and Kansas are far too close to call right now and the possibility of North Carolina or, less likely, New Hampshire, going to the GOP cannot be dismissed.
Looking at the various projections, the consensus notion that the GOP is likely to regain control of the Senate goes across the board. Nate Silver presently puts the odds of a GOP Senate at 63%, which is only slightly below where it was in September. Silver notes, however, that the GOP's odds have ranged over that time from 66% odds to 53% odds and that, while this is a strong indication of a GOP takeover being likely it's not definitive and it doesn't suggest a Republican wave that would result in the kind of 55-45 Senate I talk about above. The Upshot blog at The New York Times puts the odds at 68%, with some of the same caveats that Silver notes in his latest forecast. Sam Wang at the Princeton Election Consortium puts the odds of a GOP takeover lower but it remains the most likely prospect among all the scenarios that are run using his model. Finally, The Washington Post's Election Lab gives the GOP an incredibly bullish 92% shot at gaining control of the Senate. All of these projections rely to a large degree on the polls so it's not surprising that they are showing the likelihood of a GOP win since that's what the polls are showing. Nonetheless, this is yet another good sign for Republicans.
With a week to go and so many races so close, anything is possible of course but it is looking increasingly likely that the GOP will end up next year with a majority in the Senate when everything is said and done. Of course, with the possibility of runoffs in two states and recounts and challenges in others, we may not know the final answer until well after November 4th.