The Conservative Political Media Complex
Many conservatives are living inside of a media bubble and they'll continue to have problems until the consciously decide to break out of it.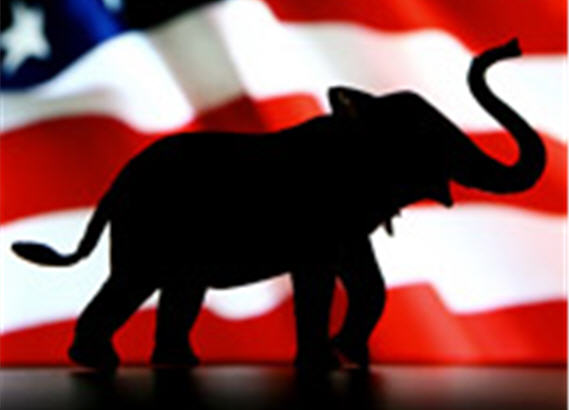 The day after the election, James Joyner took note of the extent to which the conservative media had spent much of the election essentially misrepresenting the state of the election to their viewers. Instead of giving them a realistic view of the state of the race, news outlets like Fox News Channel, radio hosts like Rush Limbaugh and Sean Hannity, and countless numbers of conservative web sites continually told them that the polls they were seeing on a daily basis were wrong because the pollsters were biased against Republicans, they told them that the American people would turn out in force against President Obama because of the weak economy, and they told them that  the "mainstream media" was lying to them when it was reporting on the state of the race. As we learned on Tuesday, they were all wrong. The polls weren't biased, indeed it turns out that they were rather spot-on in both the final result and the relative turnout of Obama supporters. The economy didn't turn out to be a negative for the President, indeed Exit Polls showed that voters gave the President higher marks on the economy that Mitt Romney. And, finally, the coverage of the race from the dreaded Mainstream Media turned out to be largely accurate.
Even after the election, we're seeing the conservative media pushing an interpretation of what happened on Election Day that is rooted not in gaining insight into what might have been wrong with Romney, the Romney campaign, or the Republican Party but in reinforcing orthodoxy and insisting that real change isn't required. The GOP's demographic problems are acknowledged, for example, but outside of notable exceptions such as Sean Hannity and Charles Krauthammer few people on the right seem to think that the party really needs to change very much in response to what this election told us about the shifting demographics in this country, largely because that's what people like Rush Limbaugh are telling them. They think that the GOP's Latino problem can be solved simply by nominating Marco Rubio They think that Romney didn't lose because there was something wrong with the American people. Limbaugh, for example, has spent the week since the election asserting that President Obama won by promising people a lot of free stuff and that the GOP found itself competing against Santa Claus. In other words, the American people voted for President Obama because they're part of that shiftless, lazy 47% that Mitt Romney talked about at a Florida fundraiser back in May.
Adam Serwer contends that the conservative media plays this role of creating a protective intellectual bubble because that's exactly what conservatives want:
I would suggest that the problem lies not just with outlets like Fox but also with their audiences. That is, I think my original tweet, blaming the conservative media for misleading the readers who depend on them, doesn't capture the fullness of the problem. Conservative media lies to its audience because much of its audience wants to be lied to. Those lies actually have far more drastic consequences for governance (think birthers and death panels) than for elections, where the results can't be, for lack of a better word, "skewed."
If any event will test whether Serwer's theory is correct, it will be this election. By all rights, Dick Morris's political analysis should never be taken seriously again (heck, it never should have been taken seriously to begin with) and people on the right will finally start to view pollsters like Scott Rasmussen with the skepticism that they deserve.  People like Rush Limbaugh, Sean Hannity, and Mark Levin would not longer be their only source of news, and carnival acts like Ann Coulter would see their audiences dry up quickly. Quite honestly, I expect none of that to happen. If anything, the re-election of Barack Obama is going to do wonder for the business model of Fox News and the Limbaugh/Hannity/Levin crowd, and conservative outlets on the Internet are going to see their traffic continue to boom as people in the grassroots retreat further and further into their media bubble.
Some conservatives are starting to notice the problems that this bubble creates for their party, though, and think something should be done about it:
A long-simmering generational battle in the conservative movement is boiling over after last week's shellacking, with younger operatives and ideologues going public with calls that Republicans break free from a political-media cocoon that has become intellectually suffocating and self-defeating.

GOP officials have chalked up their electoral thumping to everything from the country's changing demographics to an ill-timed hurricane and failed voter turn-out system, but a cadre of Republicans under 50 believes the party's problem is even more fundamental.

The party is suffering from Pauline Kaelism.

"What Republicans did so successfully, starting with critiquing the media and then creating our own outlets, became a bubble onto itself," said Ross Douthat, the 32-year-old New York Times columnist.

"The right is suffering from an era of on-demand reality," is how 30-year-old old think tanker and writer Ben Domenech put it.

Citing Kael, one of the most prominent Republicans in the George W. Bush era complained: "We have become what the left was in the '70s — insular."

In this reassuring conservative pocket universe, Rasmussen polls are gospel, the Benghazi controversy is worse than Watergate, "Fair and Balanced" isn't just marketing and Dick Morris is a political seer.

Even this past weekend, days after a convincing Obama win, it wasn't hard to find fringes of the right who are convinced he did so only because of mass voter fraud and mysteriously missing military ballots. Like a political version of "Thelma and Louise," some far-right conservatives are in such denial that they'd just as soon keep on driving off the cliff than face up to a reality they'd rather not confront.

(…)

To young Republican strategists and writers, a fundamental shift of how the party communicates is required. That doesn't mean delegitimizing hugely popular and powerful outlets on the right, but rather transcending them.

"Communicating to the country's changing demographics and outside of the Fox News echo chamber is a strategic imperative," said GOP operative Phil Musser, 40.

"The rise of conservative media has been one of the best things to ever happen to the conservative movement. It has helped us reach new voters, has helped with voter persuasion and even motivation," said GOP strategist Todd Harris, 41. "But with all the positives, there is this fact: If all you did was watch and read the conservative media, you were probably pretty shocked at what happened Tuesday. There's a huge and ever-growing segment of the vote that Republicans just aren't talking to and in some cases didn't even know existed."
One benefit of the new media world we now live in is that there are far more sources of information, and far more ways to connect with people without having to rely upon the traditional media as a conduit, than there ever used to be. On the whole, this is a good thing. The days when America's news diet was limited to three television networks and a newspaper or two may have been calmer, but they also arguably do a much better job of information the nation and of covering stories that would otherwise be ignored if we still lived in a world where some Walter Conkite like figure purported to tell us "that's the way it is" every single night. In reality, that world was really more "that's the way the things we wanted to show you." Remember, it wasn't a national television network that broke the Watergate story, it wasn't even a top political reporter at a newspaper, it was two guys working the Metro desk at The Washington Post who, until that break-in, had seldom covered national news of any importance. The new media plays a similar role today.
Notwithstanding these benefits, though, this new media world also makes it very easy to immerse yourself only in information that reinforces what you already believe. You don't have to read The New York Times to get your news, you can go to The Washington Times, the Brietbart websites, or any number of conservative blogs where you'll find the news presented with a decided ideological basis, while at the same time emphasizing stories that most of the media isn't really paying attention to, such as Benghazi, Fast & Furious, or any other number of supposed Obama Administration "scandals." You can follow only the people on Twitter and Facebook that you agree with, thus further creating the impression that everyone agrees with you and shielding you from an America where things are vastly different from the way you perceive them. This isn't a healthy way to live, in my opinion, and it's certainly not good for the long-term health of a political movement. Conservatives woke up surprised last Wednesday because they're living inside of an echo chamber, and as long as that's the case they're going to continue to be surprised. Unfortunately for them, the solution involves making the choice to expose yourself to a wide variety of news sources and not just the ones you agree with. That seems to be hard for many conservatives to do these days.