The GOP's Blind Loyalty To Trump Is Likely To End Up Costing Them
Republicans are blindly loyal to this President in a way we have not seen before. They are likely to end up paying a price for that.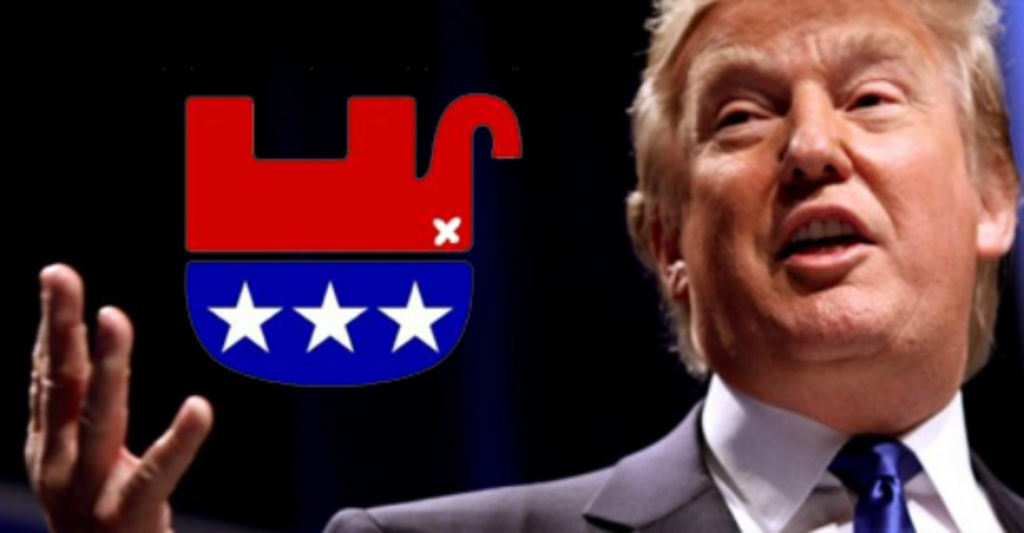 The threats to Donald Trump's Presidency are becoming more and more apparent, but The Washington Post reports that Republicans are continuing to rally behind him:>
When President Trump's longtime fixer Michael Cohen testified last week that his former boss was a "racist" and "con man" who routinely skirts the law, Republicans showed little interest in following up on his claims.

They shrugged when Trump called murderous dictator Kim Jong Un a "real leader" and once again elevated the North Korean leader on the world stage.

And faced with a vote on Trump's legally contested declaration of a national emergency at the Mexican border, just 13 of 197 House Republicans opposed him.

Acquiescence to Trump is now the defining trait of the Republican Party more than two years into his presidency — overwhelming and at times erasing principles that conservatives viewed as the foundation of the party for more than a half century.

Trump's ownership of the GOP was on vivid display again Saturday, when the president appeared at the Conservative Political Action Conference (CPAC) in Maryland, an annual gathering that has transformed into a raucous celebration of Trump, featuring propaganda-style art and a speaker who declared that the president was "chosen by God."

Standing before an exuberant crowd chanting "Trump!" and "U-S-A," Trump spent two hours railing against the "failed ruling class," calling the special counsel's Russia investigation "bullshit" and portraying his election as a major moment in global history.

"We are reversing decades of blunders and betrayals," Trump declared at one point, before asserting that he was only joking in 2016 when he asked Russia to release Hillary Clinton's private emails.

"Lock her up! Lock her up!" CPAC attendees roared at the mention of the former Democratic presidential nominee.

In interviews over the past week, Republicans on Capitol Hill offered an array of reasons for their unflinching loyalty to Trump as the 2020 campaign begins to take shape: a deep-seated fear of his pull with their supporters in primary races; fraying consensus about conservatism as nationalism takes hold of the party; and shared partisan disdain for Trump's perceived enemies in the news media and the Democratic Party.

"We're not going to turn on our own and make the Democrats happy," said Sen. John Cornyn (R-Tex.), who is up for reelection in 2020. "We don't see any benefit in fracturing, but we do see a lot to lose."

Republicans say Trump's overhaul of the federal judiciary and the confirmation of two Supreme Court justices, along with the passage of the GOP's sweeping tax law, have helped bind the party together through bouts of political turbulence — from the loss of their House majority to the longest government shutdown in history to the torrent of developments related to special counsel Robert S. Mueller III's ongoing probe of Russian interference in the 2016 campaign.

All of it has left Trump firmly in control. Most potential 2020 primary challengers sit on the sidelines as the GOP establishment rallies around Trump's reelection. House Minority Leader Kevin McCarthy (R-Calif.), who once gave Trump a jar of hand-selected Starbursts candy as a gift, is a Trump booster and confidant. Former GOP foes in the Senate, such as Lindsey O. Graham (S.C.) and Rand Paul (Ky.), flatter him and are regulars at his golf courses.

"They fetishize this nonconservative in the Oval because it's tribal," said Mike Murphy, a veteran GOP strategist and Trump critic. "It's us versus them, we're right and they're evil, and it's created this Trump cult that dominates the party."

(…)

Rep. Mike Simpson (R-Idaho) publicly acknowledged what many Republicans say privately: The GOP is wholeheartedly accepting behavior and policies from Trump that would spark outrage from a Democratic president, particularly Trump's attempt to use executive power in defiance of Congress to secure funding for a wall along the Mexican border.

"It'd be a little different," Simpson said with a chuckle. "If President Obama had done the national emergency, Republicans would have gone crazy."

Nonetheless, most Republicans backed Trump's move last month, seeing it as a political exit ramp for the president as he flailed during the latest shutdown fight. Senate Majority Leader Mitch McConnell (R-Ky.) urged Trump not to do it, only to eventually accept it. When House Democrats forced a vote Tuesday on legislation to overturn Trump's declaration, just 6 percent of House Republicans dared to break publicly with Trump.

One defector was Rep. Thomas Massie (Ky.), a libertarian-leaning Republican who is well known for clashing with leadership. Trump backers in his ruby-red district were incensed.

"I'm feeling it right now," Massie said. "Lots of phone calls for voting that way. But it's okay, because my district knows me. For those who don't have that brand, it's more dangerous for them to try and take an independent path, because they'll be seen as being against the president."

Opposition among Senate Republicans has been more visible. Sen. Thom Tillis (R-N.C.), facing a difficult reelection race next year, has said he would vote to curb Trump's use of emergency powers in this instance, worrying that a Democratic president could "exploit" those powers in the future. Three GOP moderates — Sens. Susan Collins (Maine), Lamar Alexander (Tenn.) and Lisa Murkowski (Alaska) — have also voiced opposition to Trump's declaration and called on him to withdraw his plan or risk a rebellion.

But Trump had an ominous warning for those GOP critics in an interview last week with Fox News anchor Sean Hannity: "I think they put themselves at great jeopardy."
The fact that the Republican Party has fallen in line behind the President so readily isn't really a new development, of course. As both James Joyner and myself have noted here at OTB on several occasions, the evidence that the GOP is essentially Donald Trump's party now is all around us. In some respects, of course, this is to be expected given that it's rare for members of the President's party to be directly critical of the White House while their party controls it. At the same time, though, the kind of loyalty we've seen over the past several years seems to be different from what we've seen in the past from both Republicans and Democrats. Even during Ronald Reagan's Presidency, there were Republicans who would publicly disagree with Administration policy in one respect or another, as well as conservative, Republican-leaning, pundits who were often as harsh on the Administration as they were on Democrats. This became especially true in the final years of the Administration when Reagan was seeking to forge a new relationship with the Soviet Union. Similarly, Presidents George H.W. Bush and George W. Bush faced criticism from within their ranks on issues such as spending and taxes, immigration policy, and other issues. On the Democratic side, both Presidents Clinton and Obama faced opposition from within their own party even on key issues such as health care reform, and in many respects found that governing with a Democratic-controlled Congress was nearly as difficult as governing with a Congress controlled in whole or in part by Republicans.
None of that has been true about the relationship between the Republicans on Capitol Hill and the Trump Administration either during the time when Congress was fully within the GOP's control or now that the party finds itself in control of only one chamber of Congress. Outside of a handful of members of the House and Senate and some political leaders outside Washington, there is very little dissent from the President's agenda and almost nobody speaking out when the President does or says something outrageous. Additionally, while Trump's job approval with the general public remains historically low, his support among Republicans generally stands at 88% approval or higher. Add to this the fact that the Republican National Committee has effectively become a branch of the Trump 2020 campaign to the point where one member of committee has suggested that the party should ban primaries altogether for the 2020 election and the extent to which the GOP has been subsumed by the Trump campaign is, arguably, historically extraordinary. This has resulted in the creation of what can arguably be called a cult of personality centered around Trump that is unlike anything we've seen before in the United States.
The 2018 elections already showed the dangers of this kind of political loyalty poses for the Republican Party. Their losses in the House of Representatives, which currently stand at -41 seats and could increase pending the outcome of a still-outstanding race in North Carolina where the election is being redone due to pervasive fraud, are the highest the GOP has seen since the post-Watergate election in 1974 when the party lost 49 seats in the House.While it is far too early to rule out the possibility that President Trump could be re-elected in 2020, it seems apparent that if this disdain for the President continues through the next election cycle then Republicans could end up paying a political price for this blind loyalty to a deeply flawed President. We won't see it manifest itself in deeply red states, of course, but 2020 won't be won or lost in those states, it will be won or lost in the battleground states where it already seems apparent that the President, and his blindly loyal party, are vulnerable. Maybe at that point they'll realize the mistake they've made.