An Action-Oriented Prescription
A follow on from yesterday.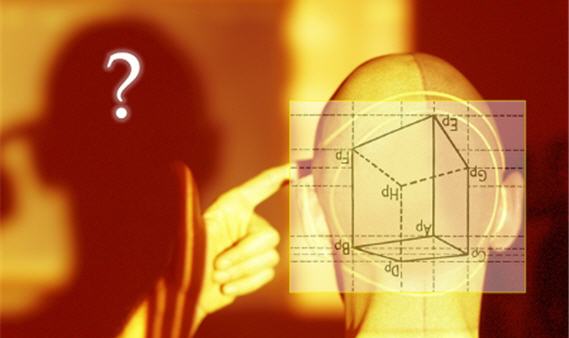 To follow up, a bit* at least, on my post from yesterday, I would note (contra some misinterpretations thereof) that I am not arguing for inaction.** Indeed, I have written on here for years about possible solutions to the problems that I continually diagnose. Before I expound on that, let me point out a principle I often return to whether I am writing about the usage of language, or whether I am writing about thinking about fixing the political machinery of the United States: correct diagnoses matter.
If a patient goes to their doctor and has the flu, colon cancer, and seasonal allergies, it is rather important for their physicians to not focus solely on one symptom or, worse, to fail to notice the more serious ailments. Flu is probably the easiest of those afflictions to diagnose, as a simple, quick in-office test can be conducted. Indeed, a layperson can probably guess correctly if someone else has flu with some level of accuracy, even without a test. Allergies require some involved tests (and having the flu mimics some of the allergy symptoms, leading the doctor to perhaps initially ignore that issue), and a colonoscopy is yet another level of test needed to find what might otherwise be unknown until it is too late.
So, clearly, diagnosis matters. And it matters that the right scientific knowledge is applied in generating those diagnoses. Further, if multiple ailments are present, multiple remedies are needed. Moreover, if the flu and allergies are treated, and the colon cancer is never diagnosed, the patient's long-term prospects are poor, even if they seem better in the short term.
As it is with diagnosing human illness, so too is it with understanding political maladies. We know there are problems with our politics, and the list of those problems is long and myriad (and I will not attempt a full accounting here). The major problem that I have long seen, as have others who study democracy globally, is that the US system does a poor job of delivering a representative outcome in national elections. The Electoral College is the easiest example of this, where the GOP has won the presidency twice since 2000 without winning the popular vote (and the one time they did win the popular vote, it was re-election). This has had profound effects on US policy that might not have taken place if the Republicans had to adapt to their true electoral strength relative to Democrats.
As I wrote in August of 2020:
consider the degree to which the Republican presidents have been able to shape long-term policy via just the courts and the Federal Reserve via appointments over the span of time in question without having to win even plurality-level popular support on a consistent basis (supported in the advise and consent process by the Senate, also an institution with a representativeness problem).

Not only does that translate, by definition, into a significant representativeness deficit, it also means that the party has not had to adapt to change to better compete for votes. An essential part of legitimate electoral politics is the idea that parties/politicians have to compete for votes to convince the electorate to choose them. The GOP has been playing football with 12 men on the field, and the Democrats with 11.
And while that is a problem if one is a Democrat for obvious reasons, it is also a problem if one is a democrat, full stop.
Let me interject here and note that my main goal is not for Democrats to win and pass specific policies. My goal is a healthy democratic system.
At any rate, if the competitive playing field was, indeed, level, then we could all just argue about strategy and messaging. Now, like the hypothetical patient above, yes we need to treat the flu and the allergies, but the colon cancer will kill us if we don't identify it and treat it as well.
So, is the pointy-headed intellectual writing this post stating that all that can be done is intellectually resign ourselves to the situation? Careful readers would likely note that this is not the case.***
Without a doubt reform is hard. But the first step is proper diagnosis. (Understanding always requires proper definition).
Some reforms are likely impossible, but unless there is some concerted focus on those changes, they will never come to pass and while we can, instead, treat the minor cuts and bruises of things like "latinx" and "defund the police" the patient will still deteriorate based on more serious underlying conditions.
In terms of specific actions, I would refer any readers interested to my post Reforms: the Possible, the Improbable, and the Unpossible. There are items in that post that Democrats could have attempted in 2021 had they been inclined (and had they understood the real problems). Of course, I doubt Manchin and Sinema would have been on board, and really, I expect a lot of other members of the party would have preferred to treat the flu rather than fret about the cancer.
Another example of something that could be done, even if highly unlikely, was discussed here: Speaking of Reform.
Other posts of relevance:
I could go on, but the words are there for anyone who wishes to consult them.
Let me conclude with a bit of a plot twist: while I have been arguing that the main issue is not message, let me state that yes, part of what I am asking for is messaging on democratic reform (an enterprise I have been engaged in here, and elsewhere, for quite some time). This includes a broader public understanding of the situation–an understanding that is not achieved if we all convince ourselves that the main reason Democrats are almost certainly going to lose control of the Congress this November is because of CRT, cancel culture, and/or the Squad.
An aside: it would be awesome if the main solution to the rising tide of populist nationalism (not to mention retaliatory politics, like punishing Disney and SACSCOC for having a political opinion or contributing to the loss of billions for a political stunt) was to stop talking about some specific set of issues.
I would also note, and this is also part of my overall position: there is often a lot less evidence for arguments that electoral outcomes are really, truly about the kinds of issues that are often claimed to be the case. I know it sounds reasonable that Youngkin won the VA governor's race because Terry McAuliffe said something stupid about parents and schools, but such a narrative ignores long-established patterns. Or, if we can note with a high level of confidence that the House and Senate will flip in November of 2022 in early 2021, then maybe messaging-as-explanation is not all it's cracked up to be.
This is not to say that the outcomes are truly predetermined, but it is to say that trying to tease out very specific explanations (CRT, trans rights, cancel culture, latinx, etc.) as to why long-term patterns are what they are strikes me as problematic–especially with less than 10% of House seats being truly competitive and when the Democrats best chance for holding the House is because of the way the maps were drawn, not because of some appeal to the voters. I honestly don't think most people really marinate enough in this fact. We will likely have a more representative House in 2023 because of the district lines not because of any behavior by voters.
Let me also note that the main reason that I see the Democratic Party as the pathway toward these reforms is not because Democratic politicians are more virtuous than other politicians. No, it is because the Democratic Party is the one that is suffering the most under the current rules and therefore has more motivation to seek reform than do Republicans since Republicans are advantaged by the current rules. Incentives are important in politics. Of course, it is also true that Democrats are skittish about reform because existing politicians came to office via the current rules, meaning any change might negatively affect current politicians in the future. Likewise, this is why deep reforms are highly unlikely absent a major crisis since major reform could totally upend the party system.
Again, what I am fundamentally advocating for is more democratic politics, not necessarily more Democratic politics.
I come now to the end, even if there may not be a full conclusion. As the writers in the audience will understand, the words sometimes demand to be written, so they have been written and I can now move on a list of tasks I need to get to today.
Cheers.
---
*With God as my witness, I honestly thought this was going to be a short post. But like telling a class or a meeting, "I think this will be a short one today" I doomed myself by my phrasing.
**I would ask the reader to take this all in the spirit in which it is intended: to further explain my position. I know that my tone tends to the professorial (imagine that!) and that some readers find it annoying or maybe even condescending (although I suspect the main comment section denizen who thinks that is not reading this), but look, I not surprisingly think that I am right (but am always open to reevaluating) and I think I know what I am talking about (else, why engage in this enterprise?).
*** I am reminded of a quote from Book III, Chapter 1 of Jean-Jacques Rousseau's The Social Contract, "I warn the reader that this chapter requires careful reading, and that I am unable to make myself clear to those who refuse to be attentive." (Note that my intended tone here is a bit of cheekiness).